Suicide biggest killer among 15-39 year olds: Study
Sep 13, 2018 09:01 AM IST
India accounts for a disproportionately high proportion of global suicide deaths among women
Fewer people killed themselves in India in 2016 than 25 years ago (as they did in the world), but suicide emerged as the leading cause of death in the 15-39 year age group.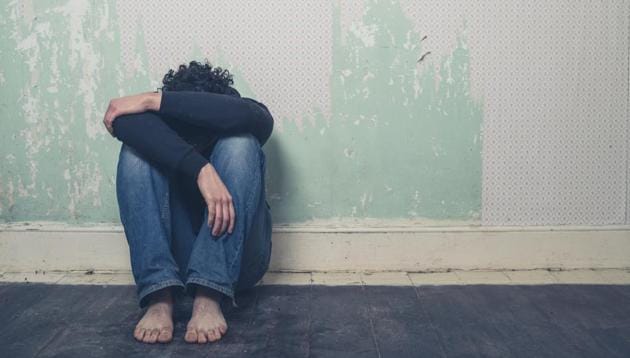 The data is especially alarming for women.
Among women, the suicide death rate, or the deaths per 100,000 population, went down by 26.7%, from 20 in 1990 to 14.7 in 2016, but this was still 2.1 times higher than the global average.
Indeed, India accounts for a disproportionately high proportion of global suicide deaths among women. Around 36.6% of the total global suicide deaths among women occurred in India in 2016, up from 25.3% in 1990, said the Lancet Global Health Study.
Suicide deaths among men as a percentage of global deaths also rose from 18.7% to 24.3% in the same period.
"Globally, suicide death rates are higher among men and it's high in India too. But we saw that the burden of suicide was high among women in India, which shows we need a comprehensive policy for suicide prevention," said lead author Dr Rakhi Dandona who is a professor at the Public Health Foundation of India.
In the country, among men, the number of suicide deaths remained almost stagnant 21.2 per 100,000 in 2016 compared to 22.3 per 100,000 in 1990, although it was still 1.4 times higher than the global average.
The study also shows a large variation in the suicide death rates across states.
Tamil Nadu recorded the highest suicide death rate among women, at 26.9 for every 100,000 women.
Among men, the highest rates were in Karnataka at 36.1 deaths for every 100,000 men.
Mizoram recorded the least suicide deaths at 2.6 for every 100,000 women, and Nagaland the lowest suicide deaths for men at 6.6 for every 100,000 men.
Overall, suicides accounted for a lower proportion of deaths in the relatively less developed states, the study shows.
"India has zero probability of achieving the sustainable development goal (SDG) of reducing one third suicide deaths from 2015 to 2030 if the current trend of self harm continues," said the study.
The study projected that the age-standardised suicide death rate will go down to 15.7 by 2030 instead of the SDG target of 12.1.
With the Mental Healthcare Act 2017 decriminalising suicide in May this year, people are more likely to seek treatment and report attempted suicides.
"Data shows that suicide is the number one cause of death in India in the age groups of 15-29 and 15-39, but globally, it is the second leading cause... Among women, suicide is the leading cause of death in the 15-29 age group globally because this is a time when they experience a lot of emotional turbulence," said Dandona.
The researchers also noted a significant increase in suicide death rates among people above the age of 80.