World Malaria Day 2018: India attempts to eliminate disease by 2030
Apr 25, 2018 12:51 PM IST
A task force working on malaria elimination decided in its first meeting to identify focus areas to meet the target of wiping out the disease.
The task force working on malaria elimination had its first meeting last month to identify focus areas to meet the target of eliminating the disease from the country by the stipulated target of 2030. The task force had discussions on broad areas that need to be covered.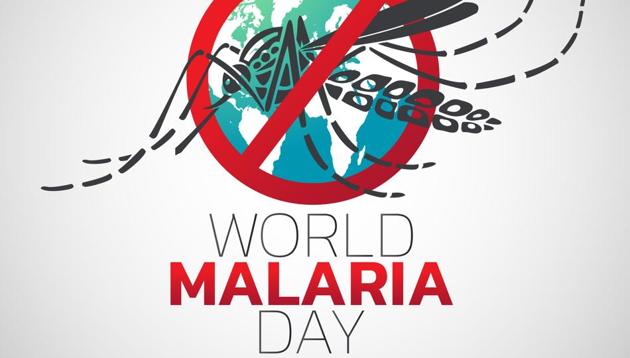 "Improving surveillance and taking care of difficult to reach areas play a crucial role in controlling spread of the disease," said Dr Neena Valecha, director, National Institute of Malaria Research.
Malaria elimination in India will be carried out in a phased manner because various parts of the country differ in their malaria endemicity due to differences in their eco-epidemiological settings, socioeconomic conditions, health system development and malaria control accomplishments.
"Different areas need different kind of attention. In a research project in a low endemic state like Punjab, for example, we are trying to see whether molecular diagnosis will be useful to detect submicroscopic cases or not," says Valecha.
Molecular tests are more sensitive and can detect asymptomatic cases . In high endemic areas of Odissa we found that mass surveys and treatment ininaccessible areas helped to decrease transmission
India has set a target of being malaria-free by 2027 and eliminating the disease by 2030.
Each case of malaria has been shown to cost households at least US$ 2.67 (range US$ 0.34–7.66) in direct out-of-pocket expenses. In adults, this leads to an average of 3.4 days (range 2–6 days) of lost productivity, at a minimum additional indirect cost of US$ 10.85.
The majority of malaria is being reported from states in the eastern, central and north-eastern part of the country, such as Odisha, Chhattisgarh, Jharkhand, Madhya Pradesh, Maharashtra, Tripura and Meghalaya. Most of these states are widespread hilly, tribal, forested and conflict-affected areas which are pockets of high malaria transmission.
Government is looking at preparing detailed strategies, keeping in mind individual needs of the highly malaria endemic regions.
Doctors lay emphasis on prevention.
"As malaria mosquito bites between dawn and dusk, people should wear clothes with long sleeves, long trousers or skirts to limit the amount of exposed skin. Avoid dark-coloured clothes- mosquitoes are not attracted to light colours, apply insect repellents regularly that contain diethyltoluamide (DEET) and also sleep under a mosquito net treated with permethrin," says Dr RK singal, director, internal medicine, BLK Super Speciality.
Timeline for malaria elimination:
1. Eliminate malaria from all 26 low and moderate transmission states by 2022.
2. Reduce the incidence of malaria to less than 1 case per 1000 population per year by 2024.
3. Interrupt indigenous transmission of malaria throughout the country by 2027.
4. Prevent the re-establishment of local transmission of malaria in areas where it has been eliminated and maintain national malaria-free status by 2030 and beyond.
Follow @htlifeandstyle for more