10 perfect, non-sappy movies for the unchained to enjoy this Valentines Day
Instead of crying over those yucky photo collages bombarding your timeline, watch every movie from this amazing list we have prepared for you.
hollywood
Updated: Jun 29, 2017 14:56 IST
Guess what day it is? Only the worst day ever for singles, Valentines Day.
It is the day your timeline gets bombarded with pictures of others with their teddy bears and their roses while you take to the couch and sob away. But no more! It's time to live it up to the fullest.
How? Watch every movie from this amazing list we have prepared for you. Yes, these may be the conventional 'boy meets girl' plots, but nobody's preaching here that you need a boy or a girl to make your life whole. Say amen to that and check out the list:
(500) Days Of Summer (2009)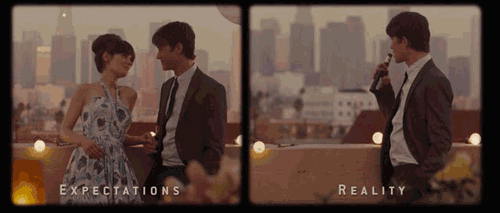 Starring: Joseph Gordon-Levitt and Zooey Deschanel
Boy meets girl. She warns him not to fall in love with her because she will not, but he still goes ahead. She leaves him and he blames her for all things wrong in the universe. Chances are that most of you will blame Summer for leaving Tom, but it was he who was to blame for not backing out on time. You'd probably blame her for falling for someone else later, but here's the question: Does it mean that she is incapable of love just because she didn't reciprocate Tom's feeling for her? 500 Days of Summer is a big reality check for all of us to pause and see if you were really 'wronged' in your relationship. Also, remember, getting dumped is not the end of the world.
Queen (2013)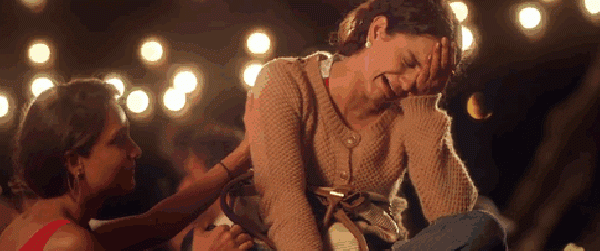 Starring: Kangana Ranaut and Raj Kumar Yadav
Boy and girl are about to get married. Boy dumps the girl as they are about to stand at the altar. Girl is devastated for some time, but then says 'what the hell? She goes on her 'honeymoon' all by herself to Europe. She makes many friends in France and Amsterdam, rediscovers herself and learns the secret of happiness: That there is so much more to life than getting married and giving up everything for someone you don't even love.
Read: Six firangi heartthrobs we want to date this Valentine's Day!
Gone With The Wind (1939)
Starring: Vivienne Leigh and Clark Gable
Girl meets boy number one and marries him to make another boy jealous. Boy dies. Girl meets boy number two and marries him for his money. Boy dies. Girl meets boy and marries him for fun. Boy gets tired of her antics and leaves her, says he 'doesn't give a damn'. Love maybe complicated but it is not a license to hurt people. If you can't do it properly, keep away from it. Single people remember, you are doing yourself and the world a favour.
Blue Valentine (2010)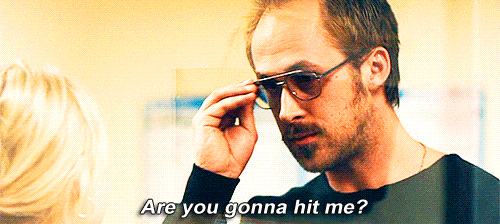 Starring: Ryan Gosling, Michelle Williams
Boy meets girl. They fall in love and get married. Fast forward: Years later, boy and girl can't stand each other and will rip each other's throats out if given a chance. It's a gut wrenching story of how happy endings may not always be how they seem. People walk into the sunset in movies but in reality, they come back home, fight about chores and the mortgage on the house. It is not a happily ever after.
Piku (2015)
Starring: Deepika Padukone, Amitabh Bachchan and Irfann Khan
Girl is tired of boy's crying foul about his constipation and the boy is her father. Piku takes care of her father, lives with him and his hypochondria and doesn't really fuss about falling in love. She has a steady career, an active sex life and though she may sometimes feel incomplete, her father is ready with another set of his own problems that he can throw at her to distract her. He says to her 'tum kisi aur ke ghar jaogi toh uski sewa karogi, isse better hai yahin raho and mera sewa karo'. Seems legit.
Casino Royale (2006)
Starring: Daniel Craig and Eva Green
Boy is a badass playboy spy. Boy never falls in love. Boy meets girl. Boy falls in love. Girl tricks him but dies. Boy is heartbroken and unable to ever fall in love again. Boy says 'the b***ch is dead.'
Her (2013)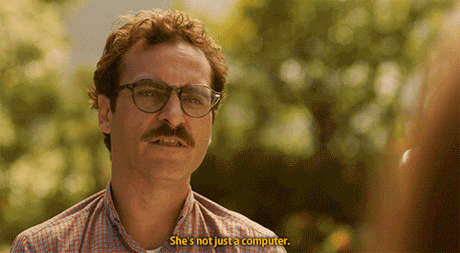 Starring: Joaquin Phoenix, Scarlett Johannson, Amy Adams and Rooney Mara
Boy gets home an operating system for his computer. Operating system takes a personality and voice of a girl. They fall in love. She wants to be a human and has an existential crisis. She leaves him and he is heartbroken but he meets his friend, who is heartbroken herself. Together, they seem to want to start anew. The movie, depending on the way you perceive it, can be a good lesson in getting over relationships and learning from them, even if they end. Theordore, after falling in love with Samantha (the OS), realised what it is to truly love someone and could finally put behind him all that went wrong between him and his ex-wife.
Pyaar Ka Punchnama (2011)
'Kutte saaton din kutte hi hote hain.'
Starring: Kartik Aryan, Nushrat Barucha, Divyendu Sharma
Boys meet girls. They fall in love. Girls take advantage of them, lie and cheat on them and turn them into emotional wrecks. There has never been a better warning for not falling in love. EVER.
The Butterfly Effect (2004)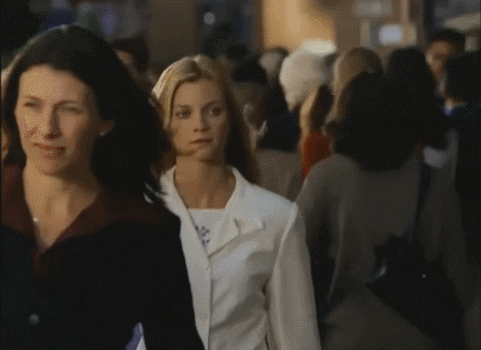 Starring: Ashton Kutcher and Amy Smart
Boy meets girl and everything goes bad. Boy travels back in time to make things right but the effect on his today is so large and bad, he cannot do anything. Boy decides he has to erase meeting the girl altogether from his life. He does so and all is well. Just don't fall in love, basically.
Waitress (2007)
Starring: Keri Russell and Nathon Fillion
Girl lives with a really bad boy. He is really, very bad. She wants to run away by winning a pie making contest. She is pregnant and is not really happy about it. As soon as the baby is born, she grows affectionate towards her, cares for her dearly and tells her husband that she wants a divorce. She wins the contest and runs her own diner now. She tried hard and did whatever she could to make her life better. This better life did not involve a boyfriend but a daughter she can do anything for.
Author tweets as @soumya1405
First Published: Feb 11, 2016 12:16 IST