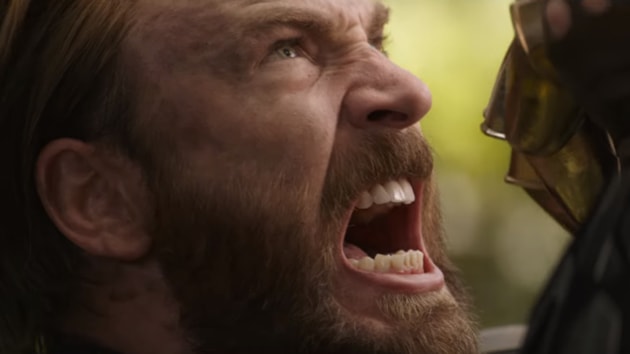 Avengers Infinity War new TV spot: Thanos is here to crush our planet, and kill romance
Our superheroes are running out of time in a new TV spot for Avengers: Infinity War, the most anticipated film of the year. After other clips that highlighted Black Panther, Iron Man, Captain America, this once goes in a new direction.
UPDATED ON APR 02, 2018 08:59 PM IST
A new TV spot for Avengers: Infinity War, one of the most anticipated films of 2018, was released online on Sunday, continuing a surge in marketing as the film approaches its release date. With less than a month to go before it is unleashed upon the world, and with barely any word as to its actual quality, excitement for Infinity War is reaching fever pitch, with the film outpacing every other Marvel movie in terms of advance tickets sold.
This new 30-second spot doesn't have much new footage, but like each of the clips that we've seen over the last week, it does have a hook. We've seen Tony Stark interact with Spider-Man, we've seen Black Widow fight Thanos' (the big villain) minion and we've seen Black Panther deliver a rousing speech. It's now the time for an injured-looking Vision offer an ominous warning to Scarlet Witch.
Marvel has been building a romantic thread between the two, which was highlighted in Avengers: Age of Ultron. As we've seen in the earlier trailers, Thanos has particular interest in Vision, owing to the infinity stone in his forehead.
Thanos' quest to unite all the stones brings him to Earth in the movie, which forces our mightiest heroes to unite. "We are out of time," Vision says, as a concerned Scarlet Witch looks on. The scene appears to be set during the much hyped Battle of Wakanda sequence, which could be when Thanos arrives on Earth, perhaps to retrieve an infinity stone hidden in the fictional African country.
Besides this quick exchange, we also catch larger glimpses of the battle, which seems ever bigger in scope than we had previously thought - it seems almost as epic as something out of the Lord of the Rings movies.
Avengers: Infinity War stars Robert Downey Jr, Josh Brolin, Chris Hemsworth, Chris Evans, Mark Ruffalo, Scarlett Johansson, Jeremy Renner (?), Samuel L Jackson, Chris Pratt, Zoe Saldana, Dave Bautista, Bradley Cooper, Vin Diesel, Don Cheadle, Anthony Mackie, Sebastian Stan, Paul Bettany, Elizabeth Olsen, Tom Holland, Benedict Cumberbatch, Paul Rudd and Tom Hiddleston. It is scheduled for an April 27 release.
READ | Avengers Infinity War: New trailer cashes in on Black Panther mania, introduces teen Groot
READ | Avengers Infinity War new trailer: Thanos is here and it is almost impossible to stop him
Follow @htshowbiz for more

Close