Dissecting the Avengers Infinity War poster: Why is Robert Downey Jr ranked higher than Chris Evans?
Avengers: Infinity War: With over a dozen A-list stars that have to be accommodated in one movie, the actors' billing on the posters reveal interesting insights into the legal aspects of movie marketing.
Avengers Infinity War
Updated: Apr 02, 2018 20:58 IST
Over the last two days, new Japanese and Chinese posters for Avengers: Infinity War were released. Both posters offer new arrangements as to where (and how big) certain superheroes are in relation to others. While certain characters are overshadowed by others, it seems that Iron Man is the biggest draw all over the world.
With over a dozen A-list stars that have to be accommodated in one movie, the actors' billing on the posters reveal interesting insights into the legal aspects of movie marketing. A recent article on Vulture titled 'Analyzing the crazy, complicated credits of Avengers: Infinity War' did exactly that.
Read: Avengers Infinity War new trailer: Black Widow delivers a chilling threat, Thor wants epic team up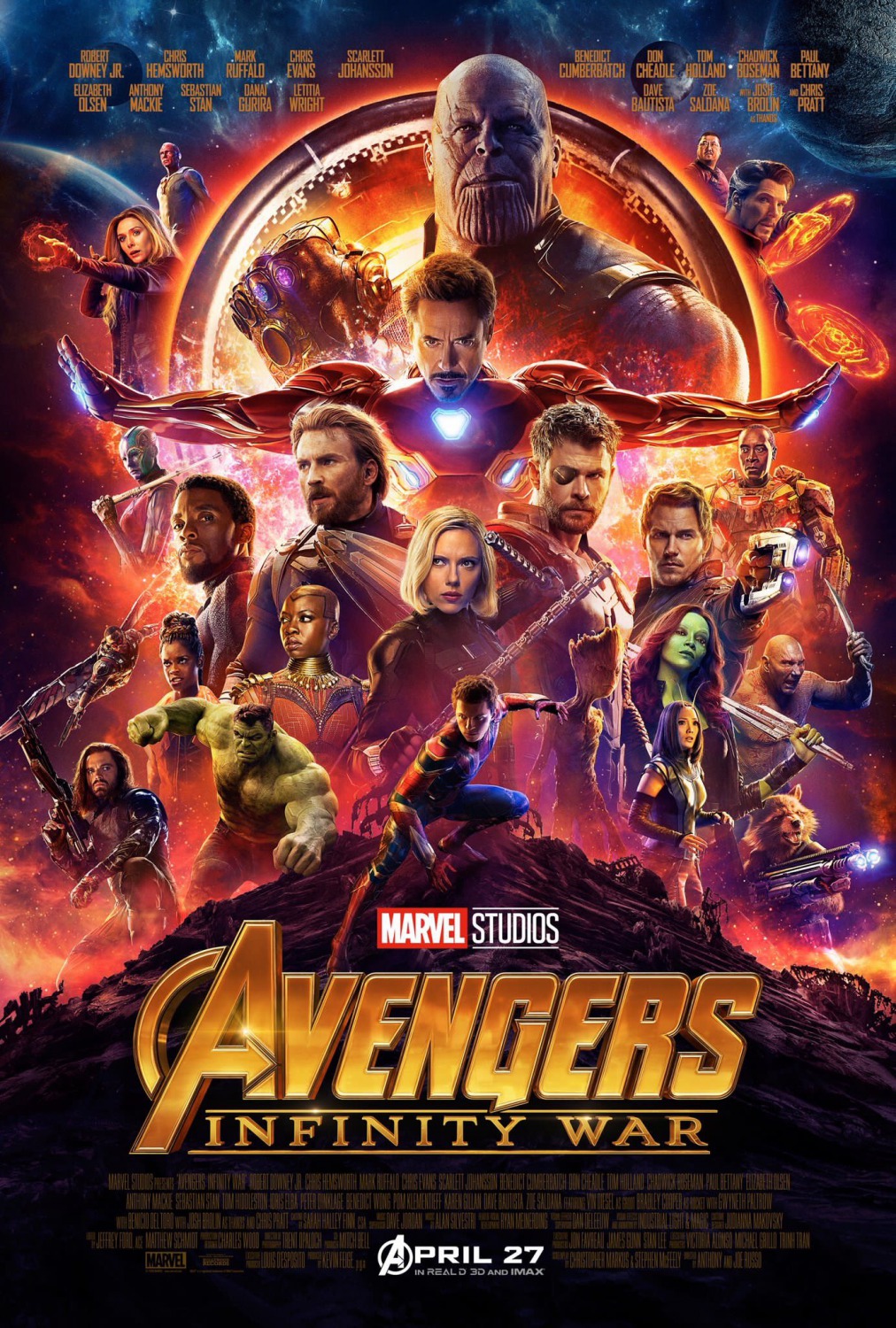 It's interesting to note that after Robert Downey Jr - who is of course top billed on the posters - Chris Hemsworth receives second billing. Normally, this spot has been occupied by Chris Evans, whose Captain America movies have displayed steady growth, culminating with Civil War's $1.2 billion gross. But Thor's last solo adventure, Ragnarok, became his most successful solo film yet.
But it's even more interesting to note that Evans has been relegated to number four, sandwiched between Mark Ruffalo and Scarlett Johansson - two actors who don't even have their own franchises within the Marvel Cinematic Universe.
The second tier of the poster reveals further insights. The actors include Benedict Cumberbatch, Don Cheadle, Tom Holland, Chadwick Boseman, Paul Bettany, and Elizabeth Olsen. Of these stars, only Cumberbatch, Holland and Boseman have had their own solo movies, but the billing is in reverse order - at least as far as theatrical grosses are concerned.
Read: Colin Trevorrow will return to direct Jurassic World 3
Boseman's Black Panther recently became the highest-grossing solo superhero movie of all time and Holland's Spider-Man: Homecoming made more than $150 million more than Doctor Strange, but it can be argued that Cumberbatch is the bigger star of the three, and hence his position.
Tiers three and four seem to have been reserved for supporting actors - Anthony Mackie and Sebastian Stan from Captain America, Thor's Tom Hiddleston and Idris Elba, newcomer Peter Dinklage, and Doctor Strange's Benedict Wong.
The final round of names includes the Guardians of the Galaxy, who have been given slightly more conspicuous credits perhaps to compensate for their position. Vin Diesel and Bradley Cooper receive the usual 'as Groot and as Rocket' credit, while Chris Pratt, who is currently juggling three major franchises, brings up the rear.
The Vulture piece speculates that this was probably a conscious move on the part of Pratt's lawyers, who decided on the position when they realised that Pratt would not be getting a credit in the first few spots. He stands out this way. This tactic has also been utilised by both Benicio del Toro and Gwyneth Paltrow, who both receive a 'with' credit.
Read: Joker Origins movie starring Joaquin Phoenix will be a prequel to Nolan's The Dark Knight
Another actor who has been given a flashy credit is Josh Brolin, who, according to the directors Joe & Anthony Russo, is in many ways the film's central character. On the poster, he gets the second last billing, and gets both a 'with' and an 'as Thanos' tag.
Noticeable for his complete absence from all marketing is Jeremy Renner, who has not been featured in any of the trailers so far. But curiously, the poster also omits Paul Rudd.
Avengers: Infinity War is scheduled for an April 27 release.
Follow @htshowbiz for more
First Published: Apr 01, 2018 15:16 IST