Dwayne Johnson is highest paid actor in history of Forbes. Here's how much he made
Dwayne Johnson has earned more money for acting in a single year than anyone in the history of the Forbes Celebrity 100 list. Here is how much he made.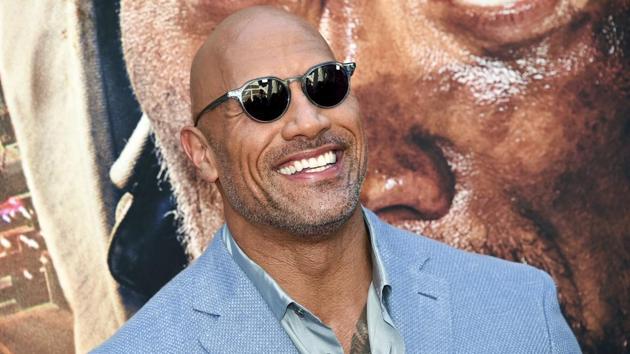 Updated on Jul 18, 2018 08:52 AM IST
Dwayne 'The Rock' Johnson has posted the highest ever earnings for acting in Forbes magazine's 20-year history. The business magazine puts out an annual Celebrity 100 list of the top earners across the world. The 2018 list calculates earnings from June 2017 to June 2018.
Johnson placed 22nd on the list last year and has more than doubled his earnings this time. The actor made $124 million last year, which amounts to Rs 850 crore. He ranked fifth on the overall list. George Clooney made it to the number 2 spot, but a majority of his earnings come from his stake in a tequila company.
Forbes said that his record total came "thanks to giant upfront paychecks and a cut of profits on blockbusters including Jumanji: Welcome to the Jungle."
The Jumanji reboot made close to $1 billion worldwide and Johnson quickly followed it up with the $400 million success of Rampage. This week, he will appear in the action film, Skyscraper.
"Wow unexpected news. I don't have a Harvard MBA, but my business philosophy has been sharpened over time and thru failure. I have one boss I serve and connect with - the world and the people in it. I'm the dude who started w/ $7bucks. I'm awestruck ($124M) grateful & hungry," he wrote in a tweet.
Meanwhile, Indian actors Akshay Kumar and Salman Khan also found spots on the list, at numbers 76 and 82 respectively. For the first time, however, Shah Rukh Khan did not make it to the list.
Here are the world's 10 highest paid celebs and their earnings, according to Forbes.
1. Floyd Mayweather: $285 million
2. George Clooney: $239 million
3. Kylie Jenner: $166.5 million
4. Judy Sheindlin: $147 million
5. Dwayne Johnson: $124 million
6. U2: $118 million
7. Coldplay: $115.5 million
8. Lionel Messi: $111 million
9. Ed Sheeran: $110 million
10. Cristiano Ronaldo: $108 million
Follow @htshowbiz for more
Close Story
Personalise your news feed. Follow trending topics