First trailer for Transformers spinoff Bumblebee is an emotional tear-jerker
Updated on Jun 05, 2018 02:01 PM IST
Paramount on Tuesday released the first trailer for Bumblebee, the first in a series of planned spinoffs to the Transformers franchise.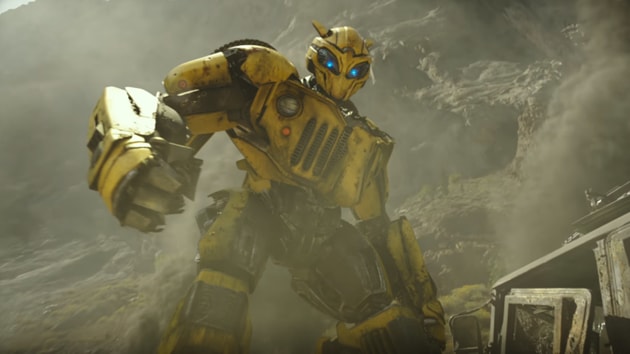 The first trailer for Bumblebee, the first in a series of planned spinoffs in the Transformers series, was released online on Tuesday, and it's a refreshing change of pace for the troubled franchise - be it the female heroine, more personal stakes, and a more emotional tone.
The trailer begins with the eternal words of Bobby Bolivia, played by Bernie Mac in the first Transformers movie. "The driver doesn't pick the car, the car picks the driver. It's a mystical bond between man and machine," his words echo. And then we meet Charlie, our teenage heroine, played by Hailee Steinfeld. She comes across a yellow Volkswagen Beetle, she drives it home, only to realise that it's really an alien Transformer.
But this is Bumblebee before we met him in 2007. This Bumblebee is like a lost baby elephant, unable to trust anyone in this strange new world. Charlie shows him compassion, and together, they take on the evil men who're after him.
Bumblebee is directed by Travis Knight, the first man other than Michael Bay to make a Transformers movie. And you can tell. Knight is best known for his animation studio, Laika. And Bumblebee is very much like an animated movie - like a mix between The Iron Giant and a Pixar film.
With the lacklustre performance of Bay's last Transformers film, The Last Knight, Paramount plotted a new direction in which to take the franchise. It looks like they'll be focussing on spinoffs instead of the main series.
Bumblebee also stars John Cena, Jorge Lendeborg Jr, and Pamela Adlon. It's scheduled for a December 21 release.
Follow @htshowbiz for more
Personalise your news feed. Follow trending topics