New Avengers Infinity War clip teases Black Widow vs Black Order fight
A new Avengers: Infinity War clip features Captain America, Black Widow and Falcon fighting members of the Black Order - Corvus Glave and Proxima Midnight.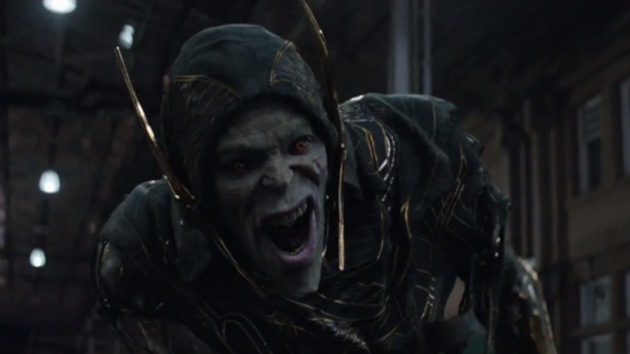 Updated on Apr 22, 2018 08:23 PM IST
A new clip from Avengers: Infinity War was released online on Friday, thanks to Good Morning America, giving us the best look at our heroes battling the Black Order, or the supervillain Thanos' minions. The clip, which features Captain America, Falcon and Black Widow, ends with a chilling threat.
The quick fight scene involves members of the Black Order - Corvus Glaive and Proxima Midnight - who use their weapons against Team Cap, but are bested. When Corvus is injured by Black Widow, Proxima comes to his rescue, only to be taken down too. That's when Scarlet Johansson delivers the line, "We don't want to kill you, but we will."
Recently, it was revealed that actor Carrie Coon would be playing Proxima Midnight through motion capture in Infinity War. The actor behind Corvus Glaive, the fourth member of the Black Order and husband of Proxima Midnight as per the comics, is yet to be revealed. The Russo brothers, the directors of the film, have also confirmed that Irish actor Tom Vaughan-Lawlor is portraying the villain, Ebony Maw, while Terry Notary, known for films such as Planet of the Apes trilogy and Kong: The Skull Island, is playing Cull Obsidian.
"These four characters appear in the aforementioned Infinity comic book arc and essentially function as Thanos's four generals," Vox quoted Russo brothers.
This clip also provides a taste of Alan Silvestri's score, which, especially in this scene, has several callbacks to the classic Avengers theme, which plays throughout.
Avengers: Infinity War stars Robert Downey Jr, Josh Brolin, Chris Hemsworth, Chris Evans, Mark Ruffalo, Scarlett Johansson, Jeremy Renner (?), Samuel L Jackson, Chris Pratt, Zoe Saldana, Dave Bautista, Bradley Cooper, Vin Diesel, Don Cheadle, Anthony Mackie, Sebastian Stan, Paul Bettany, Elizabeth Olsen, Tom Holland, Benedict Cumberbatch, Paul Rudd (?) and Tom Hiddleston.
Check out our full coverage of Avengers: Infinity War here
Follow @htshowbiz for more
Close Story