Most of the time we experienced gigantic Titans wandering outside the walls but there are nine particular Titans that cause massive destruction

Published on Apr 12, 2023 08:00 PM IST
Now in its fourth year, the exhibition is expected to welcome over 550,000 people, from over 30 participating countries, making it the biggest edition of the event thus far.


Published on Aug 10, 2022 10:55 PM IST
The video that showcases the falcon demonstrating incredible precision during the flight was posted on Twitter.


Published on Jun 26, 2022 07:16 PM IST
"Folks two dudes just boarded my plane with emotional support falcons," says the tweet.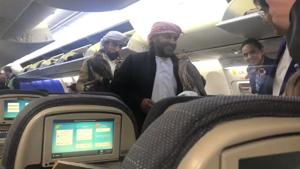 Updated on Apr 02, 2019 01:11 PM IST