Oscar favourite Moonlight on Indian Censor Board's chopping block
Pahlaj Nihalani, the top man at the Central Board of Film Certification has said about censoring Moonlight that he doesn't care what people think.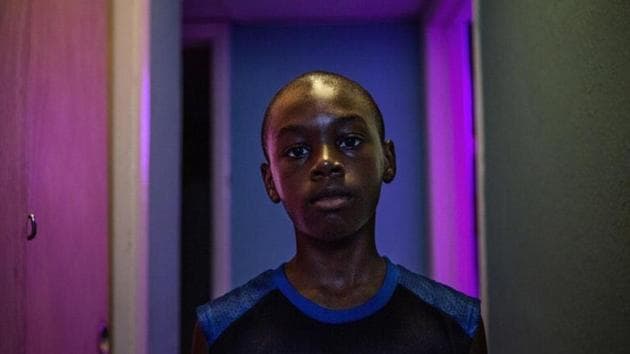 Updated on Apr 10, 2017 06:03 PM IST
New Delhi
Never mind the aesthetic quality of a film, even an Oscar-nominated film. Nothing escapes the unforgiving chopping block of the Central Board of Film Certification, aka Censor Board, in India. Not when the fragile and pure Indian culture needs saving from those horrible scenes of homosexuality.
Therefore, the Oscar-nominated Moonlight will come to Indian audiences all neatly sliced and trimmed as per the Censor Board's sensibilities. "I don't care what other people think. It is our job to decide what is appropriate — or not — for our culture. If we think that the content doesn't fit in with the culture of the country, then we shall remove it," says Pahlaj Nihalani, Chairperson of the Central Board of Film Certification (CBFC), and the man with the sharpest scissors in India.
Moonlight chronicles the life of a young black man growing up in a rough neighbourhood of Miami; the film also goes deep into the psyche of being homosexual. Along with La La Land and Manchester by the Sea, Moonlight is a top contender for the Best Picture award at the Oscars.
Two sex scenes that are integral to plot of the movie, along with words such as "bitches", "m*****f*****" and "d***" have been cut. And this move has not been appreciated by filmmakers in the country. "This is as regressive as it gets," says Onir, the acclaimed filmmaker who is also openly homosexual. "Watching a movie is a personal choice as you're paying for it. It's the viewers' choice as to what they want to watch. The Censor Board can't determine that. Also, this particular movie focusses on a black man trying to understand the psyche of a gay man. Since, homosexuality is illegal in India, it's a possibility that the Censor Board used that as an excuse to cut certain parts of the movie."
Film directors also feel that if an Oscar-nominated movie is censored, then one undermines that filmmaker's vision and talent. "Obviously, these movies are made with a certain thought behind them. They are nominated for Oscars, what more I can say. If you censor that movie, then you're insulting the director's and the audience's intelligence," says filmmaker Madhur Bhandarkar. He questions, "Also, what's the point of giving it an 'A' certificate if you are still going to chop the movie?"
The other question is, if scenes being cut has any financial impact on these movies. "Decisions like these also have negative financial effects on the market," says Ashok Pandit, filmmaker and member of CBFC. "If the movie is censored, then most people don't go to theatres, as they can watch [the uncut version] online. And this is precisely what leads to online piracy. Besides, why would filmmakers release their films in a country where their creative expression is not respected?"
Film trade analysts have a different opinion. "These movies have a niche audience anyway, so I don't think censoring these movies has any financial impact. The Censor Board's job is not easy, but I think they could be more progressive" suggests Atul Mohan, film trade analyst.
Close Story