Ryan Reynolds leads Marvel fans in mourning Chris Evans' Captain America farewell
Updated on Oct 05, 2018 06:39 PM IST
Ryan Reynolds and Dwayne Johnson have joined millions of Marvel fans in saying goodbye to Chris Evans as Captain America.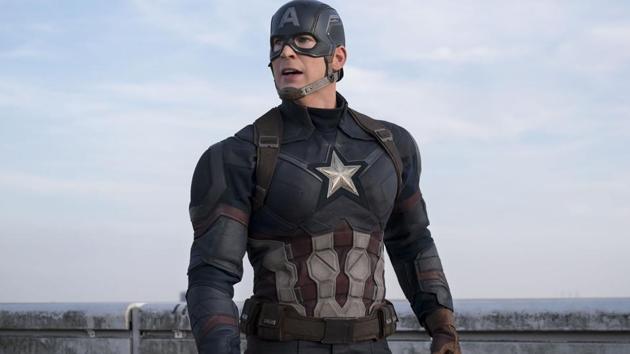 Fans have reacted in dismay to Chris Evans' tweet that he had finished filming his scenes for Avengers 4. Expressing gratitude for having had the opportunity of playing Captain America over eight years, Evans wrote, "Officially wrapped on Avengers 4. It was an emotional day to say the least. Playing this role over the last 8 years has been an honour. To everyone in front of the camera, behind the camera, and in the audience, thank you for the memories! Eternally grateful."
Evans' tweet has received 275,000 retweets and over 1.1 million likes in less than one day. Among those who have responded are Ryan Reynolds and Dwayne 'The Rock' Johnson. "I'm not crying. I'm weeping. There's a difference," Reynolds wrote in his trademark manner. The Rock, meanwhile wrote, "What a run you had brother. Congrats on breathing life into such an iconic character. Keep on keepin' on."
The Rock's message was keeping in line with the larger Marvel fanbase's. Everyone has assumed Evans' tweet to be a signal of his retirement. It has been widely rumoured that several major actors' contracts will run out after May's Avengers 4, and that they wouldn't be looking to renew them. The biggest casualties are expected to be Robert Downey Jr and Evans.
Here are some more reactions to his tweet.
Avengers 4 will likely feature a last stand against the villainous Thanos, who at the end of Avengers: Infinity War had 'killed' half the universe's population. The film is currently undergoing a final round of filming that according to Mark Ruffalo will not be limited to simple reshoots but will actually conclude portions that were left unfinished.
Follow @htshowbiz for more
Personalise your news feed. Follow trending topics