Vibrant first Spider-Man Into the Spider-Verse trailer shows an ageing Peter Parker
The first theatrical trailer for Spider-Man: Into the Spider-Verse, the animated introduction of Miles Morales, shows an ageing Peter Parker passing on the mantle of Spider-Man.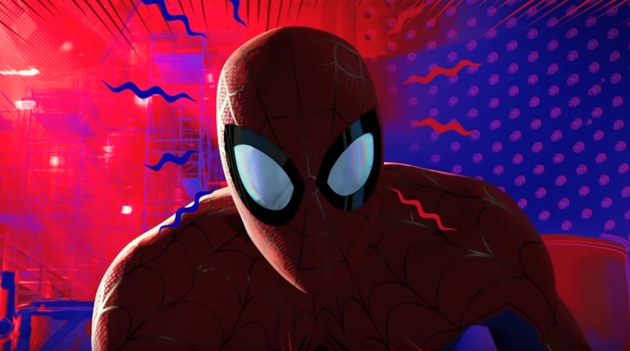 Updated on Jun 06, 2018 08:21 PM IST
The first theatrical trailer for Spider-Man: Into the Spider-Verse was released, as promised, on Wednesday. The film is an animated retelling of the Spidey saga, with a brand new hero, Miles Morales.
When an older Peter Parker bumps into the young Miles, he sees it as an opportunity to pass on the mantle of being Spider-Man, and perhaps leave behind a legacy. When he learns that Miles possesses powers similar to himself, Peter teaches him valuable lessons - 'Don't try to be me, be you' - and tells him that to save the world, he must first save one person (which is very similar to a line Batman says to The Flash in Justice League).
But the reason Peter sees himself in Miles is because they're a lot like each other. Miles might be of a different race, but he's also an outsider in his high school, and he's also a proud New Yorker.
The trailer combines a novel style of animation that combines photo-realistic environments with comic book-inspired character designs. The film will exist parallel to the ongoing Marvel Cinematic Universe version of the character, played by Tom Holland.
Directed by Bob Perichetti, Peter Ramsey and Rodney Rothman, and produced by the Lego Movie duo Phil Lord and Chris Miller, the film stars Shamiek Moore and Miles, Liev Schreiber as the villainous Kingpin, Hailee Steinfeld as Gwen Stacy and Jake Johnson as Peter Parker.
Spider-Man: Into the Spider-Verse is scheduled for a December 14 release.
Follow @htshowbiz for more
Close Story