War Dogs review: Watch a pair of 20-somethings fool the Pentagon
War Dogs, in essence, is a story of what happens when those who are used to feeding on the crumbs get the whole pie.
hollywood
Updated: Aug 19, 2016 17:57 IST
War Dogs
Director - Todd Phillips
Cast - Jonah Hill, Miles Teller, Ana de Armas and Bradley Cooper
Rating – 2.5/5
War Dogs, in essence, is a story of what happens when those who are used to feeding on crumbs get the whole pie.
That it is a Todd Phillips creation is felt strongly throughout the film as he takes us on his only-too-familiar turf, albeit a bit more consciously this time. The movie is replete with unmistakable characteristics of his earlier films — cocaine-snorting protagonists pulling off acts unimaginable by the regular you and me. There is just one major difference this time – War Dogs is based on true events.
War Dogs is directed by Todd Phillips, who has helmed The Hangover series previously. (YouTube grab)
The movie follows the lives of Efraim Diveroli (Jonah Hill) and David Packouz (Miles Teller), two high school best-friends-turned-arms-dealers, and the biggest deal of their life — a $300 million contract with the Pentagon, the American defense department, to supply millions of rounds of AK-47 ammunition.
Read: Pete's Dragon is one of the best Disney films in a decade. Don't miss it
The plot mostly sticks to real-life events as they happened although a few scenes have been tailored. For instance, one of the most arresting sequences of the film – Efraim and David having a close shave with death, driving a truck full of ammunition across Jordan and Iraq – seems so dramatic that it is hard to believe that it happened for real.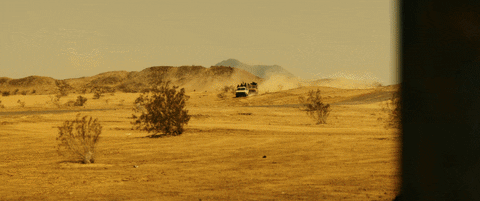 The highlight of the film is the actors' performances. Jonah Hill is at absolute ease essaying a part he knows only too well – a mirthless sycophant with no real education or talent, wanting to make big money fast.
Efraim is the architect of all the mayhem and does not think twice before snorting the lines between the right and the wrong, as he believes it is between these lines that real money lies.
Miles Teller is best known for his films Whiplash and The Spectacular Now. (YouTube grab)
Miles plays Packouz, a certified massage therapist trying to make a living off rich men. More mindful of the legalities of their dealings than Efraim, he plays a stark contrast to his partner, making the story credible. He convincingly explores the grey stumbling, falling and then rising again.
Read other movie reviews here
Bradley Cooper, who has co-produced the film, plays a cameo, successfully cashing in on The Hangover nostalgia.
Though these War Dogs don't bite, watch them for their earnest performances backed by an apt background score and an unlikely real story.
Follow @htshowbiz for more.
The author tweets @sneha_bengani
First Published: Aug 19, 2016 16:08 IST