xXx teaser for trailer is here and it's all about Deepika Padukone
Deepika Padukone is the only one in the star-studded cast of xXx who has released this teaser of her big Hollywood debut on her Instagram page. Neither Vin nor Nina Dobrev or Ruby Rose have shared the first clips of the movie with the world through their social media accounts. Seems like a big deal to us.
hollywood
Updated: Jul 19, 2016 10:17 IST
Deepika Padukone has shared the first teaser, or shall we call it a teaser for a teaser trailer (we know, it's pretty confusing), for her upcoming Hollywood debut movie xXx: Return of Xander Cage.
But before anything else, watch it here:
Read: Vicky Kaushal to play Deepika Padukone's husband in Padmavati?
Whoa! She's so fierce.
The short 10 second clip is merely to set the ground for the trailer that is scheduled to release on July 20, Wednesday. In the clip, Deepika is cornered seductively by the massive Vin Diesel but tells him in her very real, Indian accent, "Whatever it is you are here for, you're gonna come up short." She then spins around and throws a blade real fast and real fierce.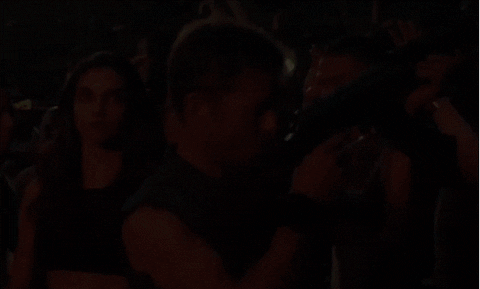 We also see Vin where he says "It's good to be back." The chemistry between the two looks great so far.
Deepika shared this teaser of her big Hollywood debut on her Instagram page. Vin earlier shared the clip on his Facebook account.
Read: Deepika Padukone's face owns official xXx 3 poster. Your move Vin Diesel
Directed by DJ Caruso, the film also stars Samuel L Jackson and is up for a January 20, 2017 release.
Follow @htshowbiz for more
First Published: Jul 18, 2016 14:54 IST