HTLS 2017: Cut down on animal fat, red meat and sugar to prevent cancer, say specialists
Nov 30, 2017 06:11 PM IST
Cancer specialists Dr Ahutosh K Tewari and Dr Madhav Dhodapkar, at the Hindustan Times Leadership Summit, agreed that lifestyle changes play a major role in preventing the disease.
Cancer kills 700,000 people every year and 30% of these deaths can be prevented by simple lifestyle changes and early detection, said Indian-American cancer specialist Dr Ashutosh K Tewari at the 15th Hindustan Times Leadership Summit on Thursday.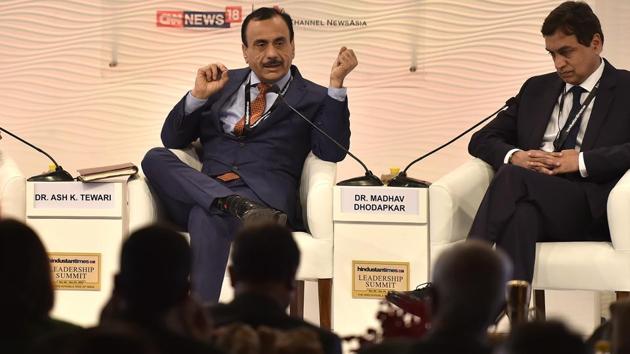 Tewari, professor and chair of urology at Icahn School of Medicine at Mount Sinai in New York City, set the tone for the session, titled How to beat cancer, with the suggestion that India should open itself to a more honest conversation on the disease.
"If you begin the fight early on when it's possible to zap the cells, cancer is treatable ... but if you wait for the symptoms, the fight gets difficult," Dr Tewari said.
More than 1.4 million people in India are diagnosed with cancer every year. Breast and cervical cancers in women and lung and oral cancers in men are the leading forms of the disease.
"If 17 flights crashed each day 365 days a year, you'd be paying attention," Tewari said. The session also featured Dr Madhav Dhodapkar, professor of medicine and immunology at Yale Cancer Center in the US.
The session was moderated by Dr Soumya Swaminathan, the deputy director general of the World Health Organization.
"Prevention is possible by reducing exposure to known risk factors such as tobacco use, obesity, environmental toxins, chemicals, food contaminants, and high fat-high-sugar diets and getting vaccinated against infections such as hepatitis B and HPV virus, which raises the risk of cervical cancer," Dr Swaminathan said.
Cancer doesn't develop overnight, it takes eight to 10 years, according to Dhodapkar, who is doing cutting-edge research on new genetic markers to help identify cancers in early stages and using targeted immunotherapies to treat the disease.
"Cancer cells don't exist in isolation and the immune system is a very important component in forging cancers. Harnessing the immune system against cancer cells allows for a more controlled response," he said.
Dr Tewari's advice: Don't wait for symptoms to appear.
Lifestyle changes, the experts agreed, play a major role in preventing cancer.
"Cut down on animal fat, red meat, sugar to prevent cancer. Sugar and salt are bad for us and we have to cut it out of our diet," Dr Dhodapkar said.
Dr Tewari, an expert in robotic surgery of prostrate and urinary cancers, advised that people should be more careful about inflammations.
"For instance, a liver inflammation can lead to cancer. Any inflammation or a lump that is left unattended can grow into a cancer. Inflammation can be provoked by chronic stress," he said.