India's 1st integrated multi-nodal corridor to be completed by Jan 2024: Gadkari
Jan 19, 2023 06:58 PM IST
Ahmedabad-Dholera Expressway is India's first high speed integrated multi modal corridor with integration of both expressway and railway
Union minister for road transport and highways Nitin Gadkari on Thursday reviewed the progress of Ahmedabad-Dholera Expressway that will reduce the travel time by between the two places by nearly one and half hours.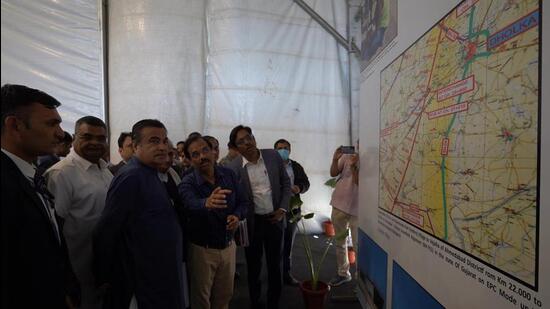 The 109 km long greenfield corridor is being developed at a total cost of ₹4,200 crore.
"It will act as an important route to connect Ahmedabad and Dholera and connect several special investment zones of Dholera to Ahmedabad. This expressway will enable high speed travel between Ahmedabad and Dholera and reduce the travel time to about 1 hour (from 2.25 hours at present)," Gadkari said talking to mediapersons at Dholera.
The union minister said that they are aiming to complete the expressway project by January 2024.
He said that Ahmedabad-Dholera Expressway is India's first high speed integrated multi modal corridor with integration of both expressway and railway.
Also Read:Gujarat: Union Cabinet clears Dholera greenfield airport plan
The road project will also provide direct connectivity to the upcoming greenfield airport at Dholera, he added.
The route connects Sarkhej via the proposed Dholera International Airport at Navagam and Sardar Patel Ring Road near Dholera Special Investment Region (SIR). This expressway will also prove helpful in accelerating industrial activities in Ahmedabad and Dholera, a government press statement said.
Conceptualized as India's first green field industrial smart city, Dholera is seen as a pet project of Prime Minister Narendra Modi.
Dholera is also a part of the ambitious $90 billion Delhi Mumbai Industrial Corridor (DMIC).
The Dholera city project, first envisaged in 2007, had faced some challenges in the past, including protests against land acquisition.
Dholera, which is being developed as a special investment region, is the biggest part of the DMIC with a projected development cost of ₹20,000 crore.