10-year-old girl raped in Chhattisgarh, bludgeoned to death with stone
Updated on Apr 20, 2018 08:36 AM IST
The accused, Uttam Sahu (25), admitted that he had raped and killed her by hitting the girl with a stone in Bagharra village of Kabirdham district, Chhattisgarh.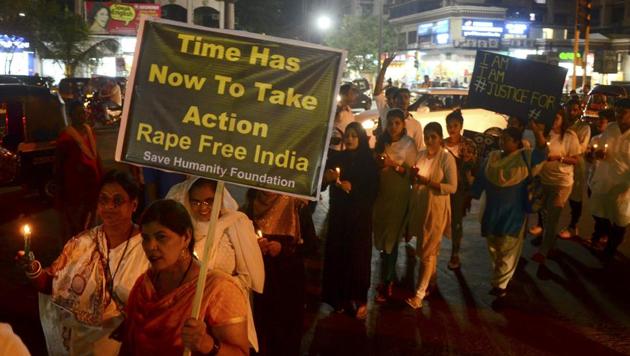 A 10-year-old girl was raped and killed during a wedding function in Kabirdham district of Chhattisgarh, following which a young man was arrested, police said on Thursday.
Superintendent of Police Lal Umed Singh said the accused, Uttam Sahu (25) admitted to the rape and subsequent murder of the girl by hitting her head with a stone in Bagharra village on Wednesday night.
The girl was related to the bridegroom, who was Sahu's friend.
Police said Sahu is a resident of Rehauta village in Kunda police station area and went to the village as part of the marriage procession.
He lured the girl away and committed the crime. Her body was found dumped in a dry riverbed in the village on Thursday morning.
Topics