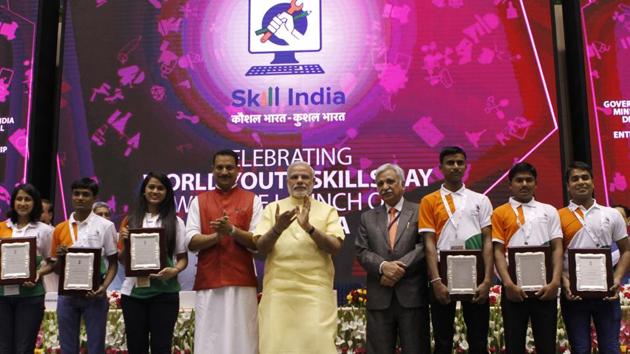 Skill development centres in 3 BJP-ruled states faking it with ghost trainees
The union skill ministry has suspended new allocation of centres in Uttar Pradesh, Haryana and Rajasthan under the second phase of Pradhan Mantri Kaushal Vikas Yojana
UPDATED ON JUN 29, 2017 04:06 PM IST
About 40% of the enrolled trainees in skill development centres in three BJP-ruled states — Uttar Pradesh, Haryana and Rajasthan — are ghost entries, the Centre has got reports.
Following reports of large-scale enrollment of ghost candidates, the union skill ministry has suspended new allocation of centres in these states under the second phase of Pradhan Mantri Kaushal Vikas Yojana (PMKVY-2).
A huge number of centres are likely to face cancellation in these states, said the skill development and entrepreneurship ministry officials who did not want to be identified.
Few other states including Madhya Pradesh are under scanner where national skill training targets have been achieved hurriedly raising suspicion.
However, allocation of franchise centres under PMKVY-2 will continue in other states, officials clarified.
Not only this, the inquiry instituted by the ministry recently also found that these franchisee centres illegally outsourced training to third parties as against PMKVY's mandate.
These centres were allowed to tie up with third parties for land, building and equipment only.
Irregularities also included many franchise centres being converted into coaching centres with PMKVY logo missing from their premises during surprise inspection recently.
Close