AAP to start 'Dalit Dialogue' in Punjab, special manifesto in Sept
Updated on Aug 04, 2016 01:28 AM IST
In a major Dalit outreach, the Aam Aadmi Party will be holding "Dalit dialogues" across Punjab starting later this week.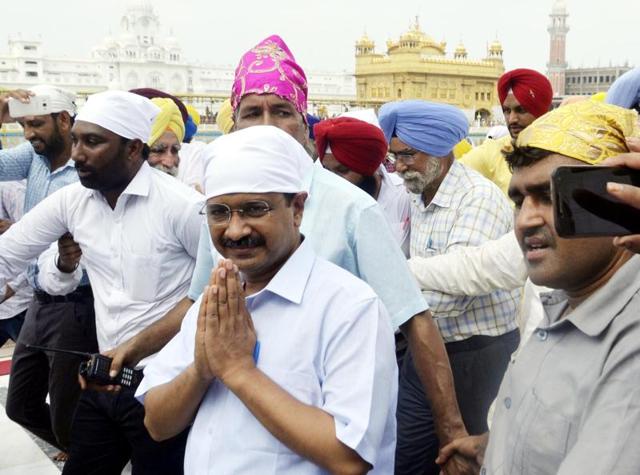 In a major Dalit outreach, the Aam Aadmi Party will be holding 'Dalit dialogue' across Punjab starting later this week.
The initiative stems out of party's decision to come up with a Dalit manifesto for Punjab assembly polls, scheduled early next year.
The initiative comes at a time when atrocities against Dalits have gained focus in the ongoing political discourse in the country.
Party sources said the gist of the Dalit dialogues, which will be organised in each district of the state, will find reflection in the Dalit manifesto - a one of a kind electoral move by AAP for a specific caste group. The Dalit manifesto is expected to be out towards the end of September.
Read: After manifesto gaffe, AAP divided on playing religion, dera cards in state
As per the 2011 Census, Scheduled Castes make for 32% of Punjab's population making them the single biggest vote bank in terms of caste groups.
"The manifesto will have a clear roadmap and promises aimed at empowerment of Dalits. Health and education are likely to be the thrust areas in it as majority of Dalits depend on government institutions in both these sectors," a senior AAP leader said.
Senior party leaders justify the step and refuse to view it through the prism of "casteism". A senior party leader described it as an initiative to increase "bonding" of party with the poor and Dalits.
"Ever since its emergence, AAP has always been a party of the poor. In Delhi, the migrants, Scheduled Castes and minorities make the core of its support base. Even in its first assembly election in 2013, AAP won eight of the 12 reserved constituencies in Delhi," he said while adding that the first open letter that AAP national convenor Arvind Kejriwal wrote after joining politics was to the Valmiki Samaj in Delhi.
Read: Bathinda AAP rebels float new political party 'Apna Punjab'
Be it the party symbol (broom) or big ticket events like beginning AAP' political campaign from Valmiki Mandir in Kejriwal's New Delhi constituency, they point to the party's outlook, leaders recalled.
Besides the symbolism, Delhi Chief Minister Arvind Kejriwal has been quick in responding to events related to Dalits across the country. Kejriwal visited Hyderabad University when the campus was raging with the controversy surrounding suicide of Rohith Vemula. Kejriwal recently visited Una in Gujarat where a group of Dalits were attacked by cow vigilantes group.
Close Story
Personalise your news feed. Follow trending topics