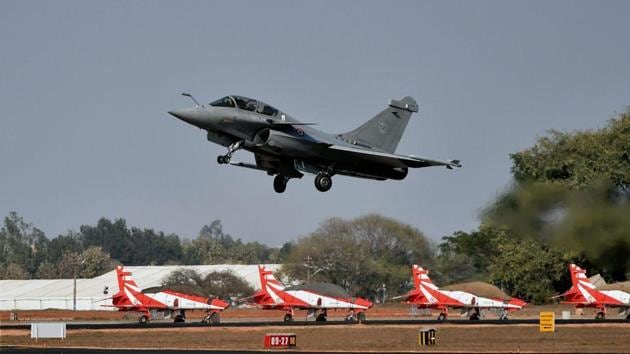 Aero India will not be moved out of Bengaluru, says Union minister Ananth Kumar
The Karnataka government had reacted strongly to reports that the 12th edition of Aero India would be shifted to Lucknow.
UPDATED ON AUG 14, 2018 11:24 AM IST
Union minister for parliamentary affairs Ananth Kumar on Monday said there was no plan to shift Aero India 2019 from Bengaluru to Lucknow after Karnataka chief minister HD Kumaraswamy wrote to Prime Minister Narendra Modi insisting that the state capital was the "most suitable place" to hold the show.
In a tweet late Monday, he said he had spoken to Union defence minister Nirmala Sitharaman who confirmed that Aero India was not being moved out of Bengaluru. He said the rumours were unfounded.
"I have spoken to (Defence Minister) Nirmala Sitharaman, who has confirmed the same," Kumar tweeted.
"There were similar rumours last time too, which were proved to be unfounded," he added.
Kumar's tweet came within hours after Kumaraswamy wrote to Modi, seeking his intervention to ensure that the February 2019 five-day biennial event is held in this tech hub only.
"I seek your indulgence for conducting the 12th edition of Aero India-2019 in Bengaluru, where the mega event was held successfully for 11 times biennially since 1996," said Kumaraswamy in the letter to Modi.
The Indian Air Force's Yelahanka air base on the outskirts of Bengaluru has hosted all Aero India shows so far.
Kumaraswamy wrote to the PM after media reports that the 12the edition of the air show was being shifted to the Bakshi Ka Talab air force base on the outskirts of Lucknow. Many leaders of the Congress-Janata Dal (Secular) coalition government criticised the alleged move to shift Aero India, although there has been no formal announcement from the Centre in this regard.
Bharatiya Janata Party leaders in Karnataka slammed the ruling coalition for creating a controversy where there is none.
Last week, Uttar Pradesh chief minister Yogi Adityanath made a public appeal to Sitharaman in Aligarh to shift the venue of the event to Lucknow.
Close