AIADMK respected the public mandate, says M Thambidurai on no-trust vote
AIADMK supported the BJP government and voted against the no-confidence motion which was brought in the Lok Sabha on Friday.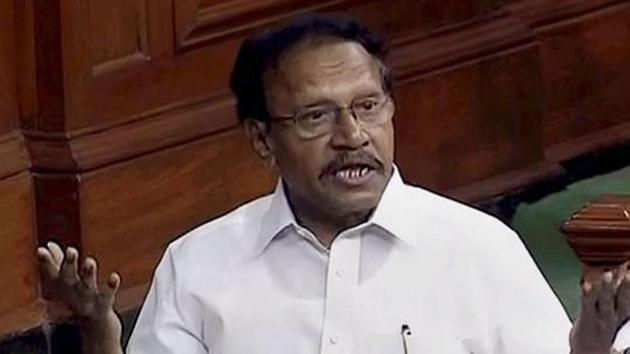 Updated on Jul 22, 2018 09:40 AM IST
Hindustan Times, Chennai | By C S Kotteswaran
Even as Shiv Sena, a key ally of the BJP, abstained from the no-confidence motion, the All India Anna Dravida Munnetra Kazhagam, which is not a constituent of the ruling NDA voted in favour of the BJP government defeating the no-confidence motion moved by Telugu Desam Party. AIADMK MP and deputy speaker of Lok Sabha M Thambidurai on Saturday spoke to C S Kotteswaran on why the third largest party in LS voted for BJP. Edited excerpts:
The AIADMK wanted to respect the public mandate which elected BJP with full majority, so why disrupt the public sentiment. When there are polls scheduled after six months what is the need to stop the BJP from completing its five-year term. This applies also to Tamil Nadu where the AIADMK has the public mandate and should be allowed to complete five years term.
After slamming the government and PM, Rahul Gandhi staged the unexpected drama by hugging Modi. But, in my personal opinion, Rahul spoke well in the house. He was confident this time when compared to his previous speeches. PM Modi also took a jibe at Congress president saying that Rahul wanted his (PM) chair which the public has given to him through elections. This should be taken in a lighter vein and need not be a debatable issue.
TN has not changed its stand on any state issues, but when 325 votes are in favour, where is the question of defeating the union government. Earlier too we were also opposing the idea to scrap the University Grants Commission, which was initiated by the former Congress minister Kapil Sibal during the previous UPA regime.
The Congress and the DMK did not support the setting up of the Cauvery management board. Recently we wanted to bring a no-confidence motion against the centre, but the Congress and other state (parties) did not come forward for TN's cause. Now, why should TN support the motion brought out by Andhra seeking special status?
The alliance and poll strategies will be decided by the party high command at the time of polls.
We are against simultaneous polls and we will oppose any such move. The alliance and poll strategies will be decided by the party high command at the time of polls.
Close Story