Air pollution may be behind intense rainfall, flash floods, says IIT study
Updated on Sep 15, 2018 07:34 AM IST
Air pollution-induced cloud properties can also be linked to intense rainfall and increase in the frequency of extreme rainfall events, according to the IIT Kanpur study.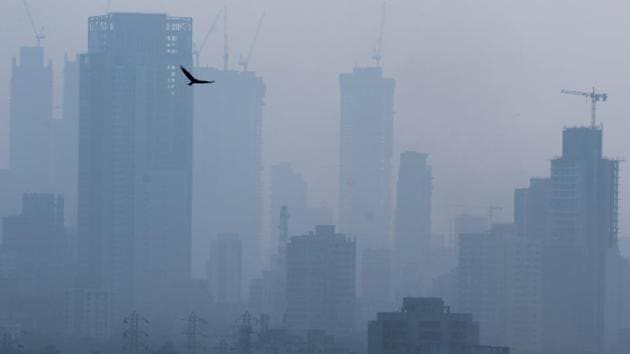 Hindustan Times, New Delhi |
Jayashree Nandi
Air pollution particles lead to change in the physical properties of monsoon clouds, which can lead to more intense rainfall, flash floods and unusual gaps in the progression of monsoon rainfall, say scientists from Indian Institute of Technology (IIT), Kanpur, who have used long-term satellite data (2002-2016) and modelling to understand the association between aerosols and cloud properties. Their findings are published in the journal, Nature.
The thunderstorm in Rajasthan and Uttar Pradesh that killed more than a 100 people in May and the spate of severe thunderstorms this summer may be attributable to such aerosol-induced changes.
"Not all extreme rain events can be linked to aerosols as other meteorological factors also play a role, but cases of extreme and erratic monsoon rainfall in inland areas affected by air pollution may be linked to this phenomenon," said Sachchida N Tripathi, co-author of the study and head of department of civil engineering at IIT, Kanpur.
Aerosols, particularly black carbon and dust particles, induce "cloud invigoration", which means cloud cover and thickness increases because of reduction in the size of cloud droplets and other structural modifications during cloud formation.
Enhanced cloudiness reflects more sunlight back to space, leading to a cooling effect of the clouds' surface. The enhanced cloud cover limits reflection of solar energy back to space and traps the energy emitted from the surface at night and decreases the surface diurnal temperature range to make days cooler and nights warmer.
Apart from cooling, air pollution-induced cloud properties can also be linked to intense rainfall. "This has implications on soil infiltration and ground water storage as heavy rainfall will mainly result in instantaneous surface run off and flash floods. These associations indicate a shift in rainfall pattern towards more intense rainfall over a particular place if air pollution levels rise in future and climate change can exaggerate this effect," said Tripathi.
It also makes monsoon rainfall more erratic by causing breaks in its progression. "For the monsoon to progress, we need favourable conditions... Our data suggests that aerosols are causing cloud invigoration and facilitating thunderstorm-type clouds that have an umbrella type structure. This umbrella structure stops solar radiation and creates cooling, which causes a delay in the arrival of the next thunderstorm. This leads to episodes of intense rain followed by breaks in progression," said Dilip Ganguly, co-author and assistant Professor in the Centre for Atmospheric Sciences, IIT Delhi. He added that all pollution particles are not responsible for this aberration in cloud properties. "Only those aerosols that absorb solar radiation, such as soot, cause these disturbances," he said.
"The main sources of aerosols are fossil and bio-fuels combustion from residential and industrial sector, biomass burning and forest fires," said Tripathi.
"We cannot comment on how aerosols are impacting monsoon, but our scientists have noticed an increase in heavy or extreme rainfall events in the past 10 to 15 years while there is no major change in cumulative monsoon rainfall or clear trends in overall monsoon pattern," said Charan Singh, a scientist at National Weather Forecasting Centre.