Army jawan shoots two seniors dead, kills self in Dharamshala
Jasvir Singh had joined the Army 6 months ago, while Hardeep Singh and Harpal Singh had completed 23 and 18 years of service.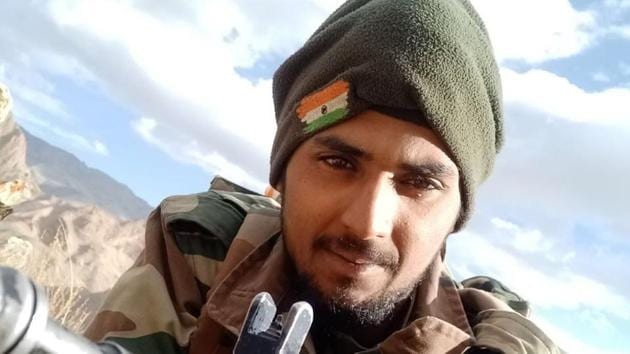 Updated on Sep 18, 2018 09:16 AM IST
An army jawan shot his two colleagues dead before committing suicide in Dharamshala military station in Kangra district of Himachal Pradesh, police said on Monday.
"A soldier of 18 Sikh Regiment ran amok in the early hours on Monday shooting two of his colleagues dead before killing himself," said Kangra assistant superintendent of police (ASP) Badri Singh.
"The incident took place at around 2.15 am inside the cantonment," he added.
According to the information, 21-year-old Sepoy Jasbir Singh fired at Havildar Hardeep Singh, 45, and Naik Harpal Singh, 35, with his INSAS rifle before shooting self.
Jasbir was a native of village Rajgarh of Barnala, while Hardeep was from village Marhana, district Tarn Taran, and Harpal from village Thundi, district Gurdaspur in Punjab.
Jasbir had joined the army a year-and-a-half ago while Hardeep and Harpal have completed 23 and 18 years in service, respectively. "Circumstances in which Jasbir took the drastic step are yet to be ascertained," said the ASP. "A case under Section 302 has been registered at the McLeodganj police station. We are investigating all possible angles to find out the exact reason," said Badri, adding Jasbir fired 10 rounds on his colleagues.
He said a team of forensic experts from Regional Forensic Science Laboratory (RFSL) Dharamshala visited crime spot and collected samples.
Commanding Officer (CO) of 18 Sikh Regiment at Dharamshala cantonment Navdeep Brar said prima facie it seems that Jasbir, after coming back from the duty, had an argument with the other two soldiers and in a fit of rage he shot them and later himself. Jasbir was on sentry duty in the cantonment mess.
Army has ordered court of inquiry into the incident.
Meanwhile, bodies of the deceased soldiers have been sent to Dr Rajendera Prasad Government Medical College Tanda.
It is the first fratricide incident in the 18 Sikh Regiment.
Close Story