Bengal govt launches crackdown on RSS-inspired schools
Feb 20, 2018 11:28 PM IST
The Mamata Banerjee government has launched a crackdown on Rashtriya Swayamsevak Sangh (RSS)- inspired schools in Bengal, education minister Partha Chatterjee said in the Assembly on Tuesday.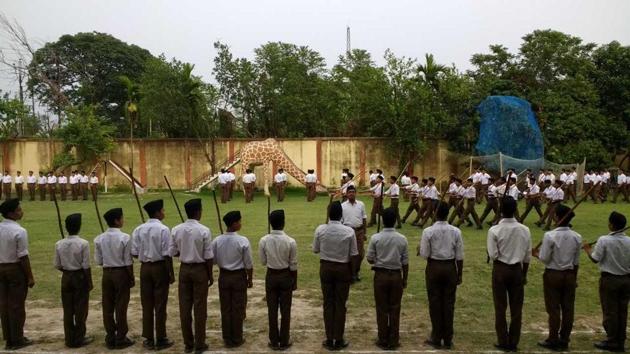 "The state government has received information on about 493 schools that are inspired by RSS. Out of these, 125 are running without any no-objection certificate from the government. We have already asked these school authorities that will not be able to operate any more. Investigation is on against the remaining schools," said the minister.
He also remarked that the government believes that schools are not places for wielding sticks.
Outside the Assembly, the minister told journalists, "RSS or nor RSS, schools have to follow certain norms wielding sticks cannot be taught. We are looking into each case that is being brought to our notice."
Secretary of the RSS for south Bengal, Jisnu Basu, said before trying to close down these schools, the minister should visit the primary schools in his constituency and get first-hand experience of the conditions.
"The schools that he is trying to close are providing students with good education and hygienic atmosphere. The government needs to focus on improving the standards of primary education in Bengal," said Basu.
Chatterjee also said a majority of these schools are located in north Bengal districts such as Cooch Behar and Alipurduar. "These school mainly received affiliations during the previous Left Front regime," he said.