BJP springs a surprise on TDP, seeks second Andhra capital in Rayalaseema
Published on Feb 23, 2018 10:01 PM IST
A convention of BJP leaders from Rayalaseema held in Kurnool has adopted a "Rayalaseema Declaration" putting forth a charter of 16 demands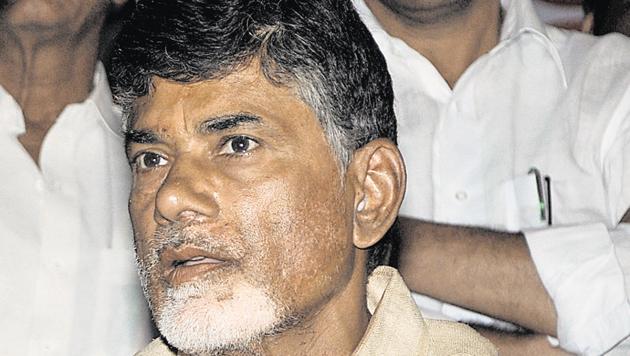 The cold war between the Bharatiya Janata Party (BJP) and its alliance partner Telugu Desam Party (TDP) over the alleged injustice to Andhra Pradesh in the central budget took a new turn on Friday with the saffron party playing the Rayalaseema card and demanding justice for the backward region.
A convention of BJP leaders from Rayalaseema under the leadership of state general secretary S Suresh Reddy and national executive committee member Shanta Reddy held in Kurnool adopted a "Rayalaseema Declaration" putting forth a charter of 16 demands.
The BJP leaders demanded that the N Chandrababu Naidu government immediately announce the formation of a second capital in Rayalaseema with all the administrative offices, including a secretariat, a state assembly, CM's residence and a temporary Raj Bhavan. The government should hold the assembly sessions at Rayalaseema once in six months as is being done in Maharashtra, says the declaration.
"Secondly, the state high court should have its permanent building not in Amaravati but in Rayalaseema. Even the proposed temporary accommodation for the high court should also be constructed in this region," Shanta Reddy said. The BJP leaders demanded that Naidu should not repeat his 'mistake' of developing a single region between Vijayawada and Guntur while ignoring the rest of the state.
The Andhra government has already zeroed in on Amaravati, the new capital region, for the construction of the high court building. A team of judges from the Hyderabad high court visited Amaravati on Thursday and approved the proposed location for the new AP high court.
The BJP also demanded that the number of districts in Rayalaseema region should be increased to eight from the current four – Kurnool, Kadapa, Anantapur and Chittoor.
Among the other demands in the Rayalaseema declaration include: Making of special budgetary allocation of Rs 20,000 crore for the completion of various irrigation projects in the region, announcement of a special package of Rs 10,000 crore for the development of Rayalaseema, a special grant for artisans in the region and establishment of a Rayalaseema Development Board.
Apparently, the BJP is planning to cash in on the agitation by lawyers of Rayalaseema demanding setting up of a high court in the region. However, chief minister Naidu ha said the Rayalaseema region could only get a bench of the high court.
While there was no official comment from the TDP on the BJP's Rayalaseema declaration, TDP Rajya Sabha member from the region TG Venkatesh welcomed most of the demands. "I have been asking for making Kurnool as the second capital of Andhra Pradesh. I am glad the BJP has responded to my suggestion at last," he said.