Booked under UAPA, Kerala journalist Siddique Kappan walks out of UP jail
Feb 02, 2023 12:01 PM IST
Kappan was arrested while on his way to cover the Hathras gangrape in 2020.
Kerala journalist Siddique Kappan - who was booked by the Uttar Pradesh goverment under the Unlawful Activities Prevention Act (UAPA) after being arrested while on his way to cover the Hathras gangrape in 2020 - has been released from jail after he was granted bail.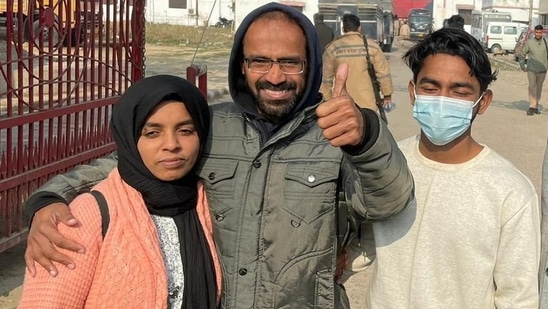 "I have come out of jail after 28 months. I want to thank the media for supporting me. False allegations were put against me. I am happy to be out now," the journalist was quoted as saying by news agency ANI.
Read| Union Minister Ajay Mishra's son Ashish Mishra walks out of jail after getting bail in Lakhimpur violence case
A sessions court in Lucknow signed the release orders for Kappan's bail case. He was earlier granted bail in the Prevention of Money Laundering Act (PMLA) case by the Allahabad high court.
The release order directed the superintendent to release Kappan if he is not wanted in any other case. On September 9, 2022, the Supreme Court too granted bail to Kappan in the Unlawful Activities (Prevention) Amendment Act case. However, he remained in prison due to a pending PMLA case.
A resident of Malappuram in Kerala, Kappan was on his way to cover the gang rape and murder of a Dalit woman in Uttar Pradesh's Hathras town on October 5, 2020, when he was arrested from Mathura toll plaza, along with three others.