Highlights: Fully prepared to fight Omicron , says Haryana minister
Dec 04, 2021 12:01 AM IST
Breaking news updates December 3, 2021: Get latest news, breaking news, latest updates, live news, top headlines, breaking business news and top news of the hour.
Welcome to hindustantimes.com live updates platform where you can find breaking news from India and across the world. Find fast updates about the latest news as it breaks.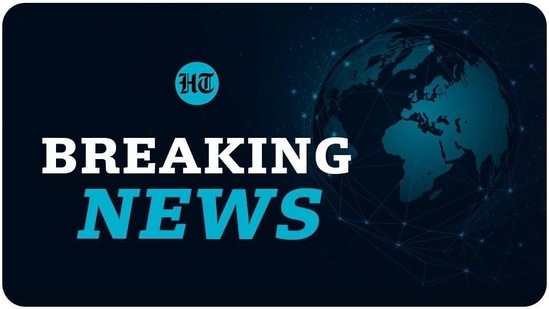 Missed an important news update? Worried about what is happening in the world of finance and how it will impact you? Want to know about the latest update on Covid-19? Don't worry, we have you covered.
Follow all the updates here:
Dec 03, 2021 11:37 PM IST

Fully prepared to fight Omicron variant, says Haryana minister

Haryana health minister Anil Vij said on Friday that the state is fully prepared to fight the Omicron variant of Covid-19.

"The health department has the experience of fighting the Coronavirus. The officers and employees of our health department have worked successfully in the last two waves of coronavirus," Vij told news agency ANI.

Dec 03, 2021 11:32 PM IST

MSP for crops was already there and will be there: Agri minister

Union agriculture minister Narendra Singh Tomar said on Friday that the minimum support price (MSP) for crops was "already there and will be there in the days to come." "Besides, to make it more effective and transparent, PM [Narendra Modi] has constituted a committee," he told ANI in Gwalior in Madhya Pradesh.

Dec 03, 2021 11:27 PM IST

'Before 2017, how many lungi-clad goons used to roam here?': UP Dy CM asks at an event in Prayagraj

Uttar Pradesh deputy chief minister KP Maurya at Vyapari sammelan' in Prayagraj asked the people if they remember the "lungi-clad goons" who used to roam before 2017 in the state. "Who in skull caps used to threaten the traders while carrying guns? Who used to encroach upon your land and threaten you to not go to [the] police? Remember all this," he was quoted as saying by ANI.

Dec 03, 2021 10:10 PM IST

IIFT MBA exams scheduled on Dec 5 postponed due to cyclone Jawad in 7 cities of Andhra, Odisha and Bengal

The MBA (IB) 2022-24 of the Indian Institute of Foreign Trade (IIFT), which was scheduled for December 5, has been postponed in Vijayawada and Visakhapatnam in Andhra Pradesh, Bhubaneswar, Sambalpur and Cuttack in Odisha, and Kolkata and Durgapur in West Bengal, ANI reported citing a release. The revised dates for the exam will be announced later.

Dec 03, 2021 10:03 PM IST

Biden says preparing 'set of initiatives' to protect Ukraine from Russian attack

US President Joe Biden said that the country is preparing 'set of initiatives' to protect Ukraine from Russian attack, AFP reported.

Dec 03, 2021 08:28 PM IST

5 students aged between 13 and 14 test positive for Covid-19 in UP

Five students aged between 13 and 14 test positive for Covid-19 in Uttar Pradesh's Mainpuri district.

Dec 03, 2021 06:59 PM IST

UAE signs mega weapons deal with France, buys 80 Rafale fighter jets

France on Friday announced the signing of a USD 18 billion armaments mega-contract for the sale of 80 of its upgraded Rafale warplanes to the United Arab Emirates (UAE), reports the Associated Press. Read more here.

Dec 03, 2021 06:31 PM IST

NDRF teams march and make announcements in Andhra's Visakhapatnam ahead of cyclone Jawad's landfall

NDRF teams on Friday were seen marching at Kailasagiri in Andhra Pradesh's Visakhapatnam and make announcements for people, alerting them about cyclone Jawad. Notably, the IMD said that the cyclone is expected to make landfall near Odisha's Puri on Sunday noon.

Dec 03, 2021 04:39 PM IST

Kangana Ranaut alleges her car was attacked by farmers in Punjab

Bollywood actor Kangana Ranaut on Friday took to Instagram to claim that her car was attacked by farmers in Punjab. The incident happened in Anandpur Sahib as she was going to Himachal Pradesh to attend her sister's birthday celebration.

Dec 03, 2021 04:33 PM IST

Karnataka orders inquiry on India's 1st Omicron patient over RT-PCR test report: State minister R Ashoka

Karnataka government has ordered an inquiry on India's first Omicron Covid-19 patient over RT-PCR test reports. State minister R Ashoka told ANI that the person, "stayed at a hotel and held some meetings there." "After that, he went away to Dubai, so there're two reports, one positive and [another] negative, which is doubtful, lab must be investigated," the minister added to ANI.

The patient is a South African national, who has already returned to his home country. India detected Omicron cases on Thursday after two were found to be infected with the strain.

Dec 03, 2021 04:16 PM IST

16,000 passengers from 'at risk' nations tested for Covid-19 in India, 18 found positive: Mandaviya

Union health minister Mansukh Mandaviya on Friday said that a total of16,000 passengers from 'at-risk' countries have been tested for Covid-19 in India, and 18 have been found positive. "Genome sequencing for Omicron underway," PTI reported quoting him.

Dec 03, 2021 03:57 PM IST

Konark Sand Art Festival called off due to cyclone Jawad, says Odisha tourism

Odisha Tourism has called off the Konark Festival and International Sand Art Festival held in Konark due to the cyclonic storm Jawad.

Dec 03, 2021 03:43 PM IST

Ukraine urges NATO to reject Russian demand for 'guarantees'

Ukraine urges NATO to reject Russian demand for 'guarantees', reports AFP.

Dec 03, 2021 03:31 PM IST

'Any kind of violence threat to democracy', says Kerala governor on murder of CPM leader

Kerala governor Mohammad Arif Khan said, "Any kind of violence is a threat to democracy. These matters should be settled in a civilized manner. The law enforcement agencies must do everything to bring the culprits to trial," regarding the murder of a local CPI (M) leader, reports ANI.

Dec 03, 2021 03:06 PM IST

Covid-19 cases, deaths per million in India 'lowest in world', says Mandaviya

Health minister Mansukh Mandaviya said that 3.46 crore Covid-19 cases have been reported in India and 4.6 lakh people have died so far. He also said that 25,000 cases and 340 deaths per million have been reported in India, reports ANI. "This is one of the lowest in the world," he said.

Dec 03, 2021 03:03 PM IST

Gopal Rai writes to Centre for calling neeting of NCR states in view of pollution

Delhi environment minister Gopal Rai wrote to the Centre for calling a meeting of the environment ministers of the states in the National Capital Region (NCR) states in view of pollution, reports PTI.

Dec 03, 2021 02:16 PM IST

Karnataka CM chairs meeting on Covid-19 situation in state, 2 Omicron cases

Meeting underway in Karnataka as chief minister Basavaraj Bommai discusses the Covid-19 situation in the state and the two cases of the Omicron variant that have been detected so far, reports ANI.

Dec 03, 2021 01:58 PM IST

Cyclone Jawad: 46 NDRF teams positioned at Odisha, WB, AP, 18 teams on standby

In view of cyclone Jawad, director general of the National Disaster Response Force (NDRF) said that 46 teams have been sent to Odisha, West Bengal and Andhra Pradesh and are prepositioned there, reports ANI.

"IDS is on alert if the situation arises to airlift any of the teams. 18 more teams are on standby," he added.

Dec 03, 2021 01:37 PM IST

Bombay HC rejects former Shiv Sena MP Anandrao Adsul's anticipatory bail plea in money laundering case

The Bombay High Court has rejected the anticipatory bail plea filed by former Shiv Sena MP Anandrao Adsul in a money laundering case, reports ANI.

Dec 03, 2021 01:18 PM IST

Congress appoints Jagdish Thakor as Gujarat unit chief

Jagdish Thakor appointed as president of Gujarat Pradesh Congress Committee ahead of the state assembly polls next year.

Dec 03, 2021 01:03 PM IST

Haryana orders school closure in 4 NCR districts due to worsening air quality

The Haryana government has ordered the closure of schools in Gurgaon, Faridabad, Sonepat and Jhajjar, the four national capital region (NCR) districts, due to the deterioration of air quality.

Dec 03, 2021 12:54 PM IST

Chinese Navy present in IOR since 2008, their activities under close watch, says Navy chief

Navy Chief Admiral R Hari Kumar said that the Chinese navy has been present in the Indian Ocean Region since 2008 and there were seven to eight warships in the region, reports ANI.

"There is constant surveillance by our aircraft and ships and their activities are kept under close watch," he said.

Dec 03, 2021 12:42 PM IST

Delhi govt to install 140,000 CCTV cameras in city, says CM Kejriwal

Delhi CM Arvind Kejriwal said that 140,000 CCTV cameras would be installed in the city, reports ANI. So far, his government has installed 275,000 CCTV cameras, he added. "Today, Delhi is world number 1 in CCTV coverage per square km," he added.

Dec 03, 2021 12:24 PM IST

People in UP going to change Yogi govt very soon, says SP chief Akhilesh Yadav

Samajwadi Party chief Akhilesh Yadav said that the people of Uttar Pradesh will "very soon" change the Yogi Adityanath government in the state, reports ANI.

"Yogi (Adityanath) government has only changed the names of places, very soon people in UP are going to change their government. Young people, farmers and businessmen in UP have decided to get rid of the Yogi government. Farmers in UP are going to benefit if Samajwadi Party comes here," he said.

Dec 03, 2021 12:04 PM IST

'Punjab reported 4 'suspected' deaths due to oxygen shortage': Mandaviya tells Parliament

Union health minister Mansukh Mandaviya said that the Centre wrote to all states asking for data regarding deaths due to oxygen shortage during second wave.

"19 States responded, only Punjab reported four 'suspected' deaths due to oxygen shortage," he said.

Dec 03, 2021 10:52 AM IST

SC gives nod to hospitals' construction work

The Supreme Court on Friday expressed satisfaction over fresh steps by CAQM, It also gave go-ahead to Delhi govt for hospitals' construction work.

Dec 03, 2021 10:50 AM IST

Punjabi singer Sidhu Moosewala joins the Congress ahead of state elections

Punjabi singer Sidhu Moosewala joins the Congress party in Chandigarh.

Dec 03, 2021 10:20 AM IST

9 international travellers test positive for Covid-19 at Mumbai airport

Nine international travellers including one from South Africa who arrived at Mumbai International Airport between 10th Nov -2nd Dec have tested positive for Covid-19. Their samples have been sent for genome sequencing: Brihanmumbai Municipal Corporation

Dec 03, 2021 09:19 AM IST

India reports 9,216 fresh Covid cases in last 24 hours amid Omicron scare

India reports 9,216 fresh Covid cases in last 24 hours amid Omicron scare.

Dec 03, 2021 09:04 AM IST

'Coronavirus variants will keep coming, but…': Doctor

Coronavirus variants will keep coming. We don't need to panic but remain cautious and proactive. We can protect ourselves from any variant if we're fully vaccinated and observe Covid appropriate behaviour, says Dr Ashok Seth, Executive Director, Fortis Escorts Heart Institute, Delhi.

Dec 03, 2021 09:03 AM IST

Omicron variant found in multiple US states

The omicron variant of Covid-19, which had been undetected in the US before the middle of this week, had been discovered in at least five states by the end of Thursday.

Dec 03, 2021 08:25 AM IST

Enforcement task force formed to monitor compliance of anti-air pollution measures

Commission for Air Quality Management constitutes enforcement task force to monitor compliance, Supreme Court told

Dec 03, 2021 08:23 AM IST

Certificate may be true: How man with Omicron left India after testing positive

The 66-year-old South African man who became India's one of the first two confirmed cases of Omicron, the new variant of Covid, has already left India within a week of testing Covid positive. Read More

Dec 03, 2021 07:54 AM IST

Nepal bans entry from nine countries amid Omicron scare

Nepal imposes ban on entry from nine countries including Hong Kong, in view of emergence of Omicron variant of Covid-19

Dec 03, 2021 07:18 AM IST

Gadkari says he will drive his green hydrogen car in Delhi to show it's possible

Union minister Nitin Gadkari on Thursday said he has bought a car on a pilot basis that will run on green hydrogen. Addressing the 6th National Summit 2021 on financial inclusion, the transport minister said he will drive that car in Delhi so that people believe it's possible to get hydrogen from water. Read More

Dec 03, 2021 06:16 AM IST

States brace as Cyclone Jawad nears, PM holds review meet

A cyclonic storm, named Cyclone Jawad, is likely to form over central Bay of Bengal but it may not intensify into severe category as expected earlier, India Meteorological Department (IMD) said on Thursday, adding that it still has the potential to cause widespread damage over Odisha and Gangetic West Bengal on Friday.

Topics

Story Saved