Business tycoon Pallonji Mistry, who headed Shapoorji Pallonji Group, dies at 93
Jun 28, 2022 08:48 AM IST
Pallonji Mistry headed the Shapoorji Pallonji Group.
Business tycoon Pallonji Mistry, who headed the Shapoorji Pallonji Group, has died at 93. More than 150 years old, the Shapoorji Pallonji Group is one of the largest business firms in India and the reclusive billionaire - Pallonji Mistry - was credited for its success.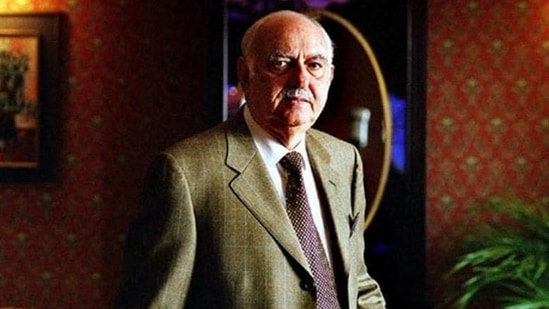 In 2016, he had received the Padma Bhushan, the country's third highest civilian award, for his contribution as an industrialist. He was one of the oldest billionaires India has seen. The business tycoon, who was born in a Parsi family in Gujarat, died last night in Mumbai.
According to the latest Forbes data, he had a net worth of over USD 13 billion, ranking at 143 worldwide.
Founded in 1865, construction giant Shapoorji Pallonji Group covers six business segments - engineering and construction, infrastructure, real estate, water, energy and financial services. It is spread across 50 countries.
Pallonji Mistry's elder son, Shapoorji Mistry, is the chairman of the Shapoorji Pallonji And Company Pvt. Ltd.
His younger son, Cyrus Mistry, was the chairman of the chairman of the Tata Sons between 2012 and 2016. He was ousted amid a dispute, which became one of India's most closely watched corporate battles of the recent times. He is also survived by his two daughters - Laila Mistry and Aloo Mistry
Pallonji Mistry, the construction tycoon, had acquired Irish citizenship. His family emerged as the biggest holder of shares in the mammoth Tata Group.
He was nicknamed the "Phantom of Bombay House" for his powerful boardroom presence.
The Shapoorji Pallonji Group boasts of making several iconic buildings including those of the Reserve Bank of India, Citi Bank headquarters in India, SAIL Steel Plant, the Jawahar Lal Nehru Stadium in Delhi among others.