Bypoll results: Uddhav Thackeray asks Opposition to boycott elections if EVM row not resolved
Press Trust of India, Mumbai |
Press Trust of India
May 31, 2018 07:03 PM IST
Uddhav Thackeray threatened to drag the Election Commission to court over the Palghar bypoll result and sought suspension of election officers over the "sudden increase" in voting percentage there
Shiv Sena chief Uddhav Thackeray on Thursday asked opposition parties to "unitedly boycott" elections if controversies surrounding electronic voting machines (EVMs) are not resolved quickly.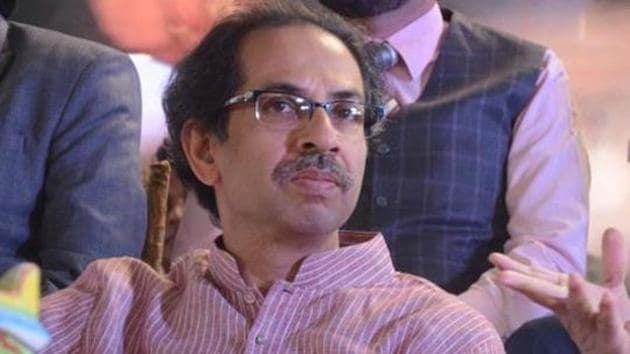 He also threatened to drag the Election Commission to court over the Palghar bypoll result and sought suspension of election officers over the "sudden increase" in voting percentage there.
Live updates of bypoll elections
"When the BJP won the Palghar Lok Sabha seat in 2014, the victory margin was of lakhs of votes. Today, they barely managed to win by a few thousand votes," Thackeray told reporters here, after his party's candidate lost the Palghar Lok Sabha bypoll.
"Out of over 8 lakh people who voted in Palghar, over 6 lakh rejected the BJP," he said.
"I am not ready to accept this defeat because 'saam, daam, dand, bhed (negotiation, money, punishment and division)' were used to win the polls," Thackeray said.
"When BJP came to power in 2014, we thought this government is here to stay for at least 25 years. However, just after 4 years, they are losing most by-elections, which has reduced them to minority now. After coming to power with a majority, they did not need allies anymore," he said.
Thackeray said while the Sena never fought Palghar poll before, the only reason it decided to do so now was to give justice to Shrinivas Wanaga, who was "mistreated" by the BJP.
"From the last several days and even on the election day, there were complaints regarding irregularities in EVMs. Does the Election Commissioner even have a control over the election process? EVMs had malfunctioned in several places and people could not exercise their right to vote," he said.
On the Commission attributing the EVMs malfunctioning to hot weather, Thackeray wondered if the EC is aware of the country's climate.
"Will elections in 2019 be conducted like IPL matches at night if they can't take place during the day," he asked.
Instead of appointing the Election Commissioner, he should be democratically elected to that position, he said.
"Going by the corruption in the Election Commission, I would suggest that even election commissioners should not be appointed, but elected," the Sena chief said.
He also sought a clarification on the "sudden increase" in voter turnout a day after the Palghar bypoll.
"The previous evening's result had the signatures of the election officer and the district collector. How can there be a sudden increase of a lakh of voters? Unless this EVM controversy is quickly resolved, all political parties should consider boycotting elections," he said.
"The election officials concerned should be suspended for discrepancies in voter turnout percentage," Thackeray said.