Cauvery dispute: Tamil Nadu, Karnataka on the edge as SC verdict expected today
The Cauvery, which originates in Karnataka and flows into Tamil Nadu, has been the source of a bitter dispute between the states as farmers depend on the 800km river.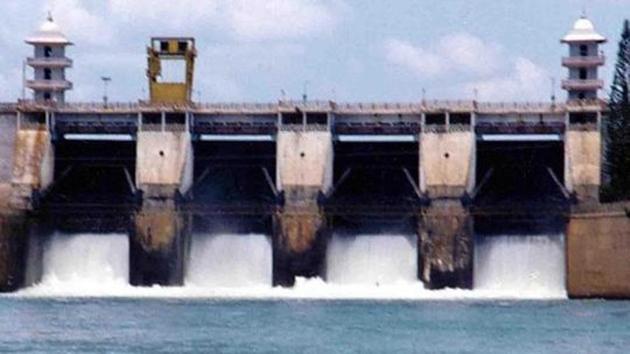 Updated on Feb 16, 2018 08:09 AM IST
Hindustan Times, Bengaluru, Chennai |
Vikram Gopal and KV Lakshmana
Both Tamil Nadu and Karnataka hope that the Supreme Court, which will rule on the Cauvery river water sharing dispute on February 16, will do justice to them.
While Tamil Nadu hopes that the apex court will save the delta from turning into a desert, Karnataka wants it to correct what it sees as a wrong award by the tribunal on river water sharing in 2007. It believes that award perpetuated the injustice meted out to Karnataka (the erstwhile Mysore state) during the British rule.
But while hoping for the best, both are preparing for the worst — in view of the violence which marked events related to the sharing of Cauvery water in the past, the two states are strengthening security near their borders.
Karnataka home minister Ramalinga Reddy said he is hopeful that the judgment would be in the state's favour.
"However, as we cannot take any chances we have put in place adequate security arrangements in Mysuru, Mandya and Bengaluru districts," he said.
Tamil Nadu chief minister Edapaddi Palaniswami who has asked Karnataka to release Cauvery water for saving the Samba (August-January rice) crop in Cauvery delta region has also asked the police to be on alert.
Karnataka refused to release any water citing its own requirements and low water availability due to deficit rainfall.
The Tamil Nadu CM has said he hopes the apex court will direct Karnataka to honour the tribunal's final award that ordered 192 tmcft of water to Tamil Nadu.
Karnataka believes that its own needs are now more or less equal that of Tamil Nadu and wants a new sharing formula to be devised. The Karnataka irrigation minister MB Patil has said that according to the state's submission to the Supreme Court, around 50-60 tmcft of water has to be reduced from Tamil Nadu's share of 192 tmcft. Besides, the state has sought an additional 20 tmcft to provide drinking water to Bengaluru.
"We hope the verdict will be in our favour. We have argued that the Cauvery tribunal's award should be set aside as it was based on pre-Independence agreements between the Maharaja of Mysore and the British," Patil said.
While the politicians spar, farmers in Tamil Nadu were apprehensive and even cynical.
"The reason is politics. There are elections in Karnataka and this will surely make a difference," say many farmers in the Cauvery delta region.
One such farmer, KC Kannan of Nagapattinam district, whose field has dried up as Cauvery water has not reached there, said, "Firstly, elections in Karnataka will rob us our share of water. But even if court orders it to give water, Karnataka will ignore it."
Tamil Nadu farmer leaders have already threatened to launch an agitation if the order goes against their state. It is likely Karnataka farm groups will do the same.
Close Story
Personalise your news feed. Follow trending topics