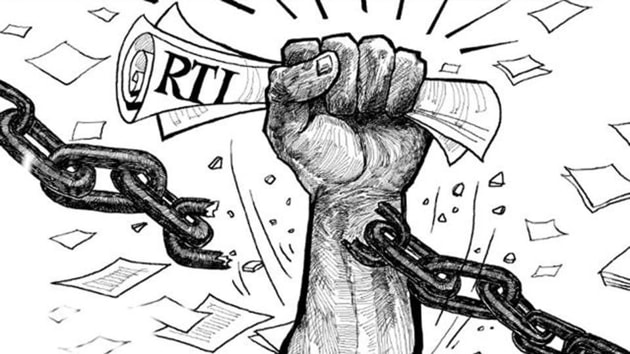 Central Information Commission asks EC to launch special drive for 2,000 pending RTIs
The directive came in response to appeals filed by several appellants whose RTI queries with the election panel were not answered.
UPDATED ON FEB 03, 2018 04:42 PM IST
The Central Information Commission (CIC) has asked the Election Commission (EC) to launch a special drive to dispose of around 2,000 Right to Information (RTI) queries and first appeals awaiting a response for a long time.
The directions of the CIC come in response to appeals filed by several appellants whose RTI queries and first appeals filed with the EC were not answered.
Among the appellants is Haryana-based activist Harinder Dhingra who had sought a copy of the election affidavit filed by state minister Rao Narbir Singh, but it was never given.
During the hearing, the EC told the CIC it had not received any RTI query filed on the online RTI portal that was launched by the government of India in 2013.
Even though the EC has been listed in the online RTI portal, it claimed that it was not receiving any RTIs filed by the public. The backlog of these 'unclaimed' RTI queries has reached 2,000 in number.
The department of personnel and training (DoPT), which manages the online RTI portal, had given training to the representatives of the EC to answer the RTI queries filed online. However, the panel said it never gave its consent to the DoPT that it was ready to answer the RTIs filed online.
"Due to communication gap, the DoPT presumed that the Election Commission is ready to allow filing of RTI by public on their online RTI portal and gave Election Commission's link on their website," the EC said.
Building own RTI portel: EC
The EC further said that being an autonomous body, it was building its own online RTI portal where public would be able to file RTI queries. It said it had requested the DoPT to hand them the PDF copies of all RTI queries that were intended to be filed with the EC but were never received.
However, the CIC observed that the EC has not fixed any deadline to build their own RTI portal and asked it to submit the latest developments of the same.
The CIC observed that despite claiming to have not received RTIs filed online by the public, the EC took no steps to issue a notice asking people to not file RTIs on the online RTI portal.
It further asked the EC to ensure disposal of the pending RTI queries and first appeals by launching a special drive, as non-disposal of the RTI in time-bound manner attracts penal proceedings under the RTI Act.
The CIC further asked the EC to give the information sought by Dhingra within 30 days.
Close