Centre clears
₹

8,200 cr PMAY fund for Bengal under rural housing scheme

Updated on Nov 26, 2022 12:17 PM IST
Adhikari, who was a cabinet minister in the TMC government and was considered Banerjee's protege, joined the BJP in December 2020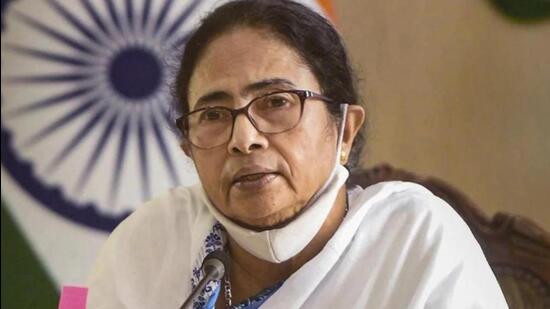 The union rural development ministry on Thursday sanctioned ₹13,000 crore for building 11.34 lakh homes for the poor under the Pradhan Mantri Awas Yojana (PMAY) project in Bengal, state officials said.
Bringing further relief to the cash-strapped government, the union finance ministry sent a letter to the state secretariat on Friday stating that a sum of ₹814 crore has been cleared towards compensation for goods and services tax (GST) collected from Bengal in the last three months of the current financial year.
"Thursday's letter from the rural development ministry said the centre will pay its share of ₹8,200 crore for this year's PMAY project provided the scheme is not renamed, new beneficiaries are not added and guidelines on the eligibility of beneficiaries followed," a state government official said on condition of anonymity.
Also Read: West Bengal will stop paying GST if Centre does not release funds, says Mamata Banerjee
In July, several officers from Delhi arrived in Bengal to examine the implementation of PMAY and other schemes. The state government had to instruct district authorities to repaint all signboards in which the names of the schemes were changed.
Although the centre has not cleared funds for the Mahatma Gandhi National Rural Employment Guarantee Act (MNREGA) project which was suspended in December last year, Thursday's letter offered relief to the TMC before the early-2023 panchayat polls.
The Bharatiya Janata Party (BJP) has been demanding since 2020 that funds for social welfare projects be stopped. It alleged that the Trinamool Congress (TMC) government was misusing funds and renaming central schemes for political mileage. The Pradhan Mantri Awas Yojana, for example, was renamed Bangla Awas Yojana, prompting the Centre to stop the funds in March this year.
Meanwhile, marking an unexpected departure from their acrimonious relationship, the leader of the opposition in the Bengal assembly Suvendu Adhikari accompanied by BJP legislators Agnimitra Paul and Manoj Tigga, met chief minister Mamata Banerjee at her chamber in the assembly house to exchange pleasantries.
The brief conversation between BJP's Suvendu Adhikari and the chief minister also drew the attention of political observers on Friday. Communist Party of India (Marxist) CPI(M) leader Sujan Chakraborty alleged that it exposed the "TMC-BJP bonhomie" that his party has been talking about for a long time.
This was their first meeting since Adhikari defeated Banerjee at the Nandigram assembly seat in March last year, forcing her to get elected in a Kolkata by-election to continue as chief minister.
"This was just a courtesy call," Adhikari told reporters after the meet.
Adhikari, who was a cabinet minister in the TMC government and was considered Banerjee's protege, joined the BJP in December 2020.
BJP central leaders however targeted Banerjee after the meeting.
In a tweet, Amit Malviya, head of the BJP's IT cell, said, "Mamata Banerjee's arrogance bites the dust. It finally dawned on her that in a democratic polity, she can't brush aside a strong opposition like the BJP. She bowed down and met LoP Suvendu Adhikari, who defeated her in Nandigram, and 3 other BJP MLAs to find a middle ground on issues."