Centre proposes allowing exploratory drilling for oil, natural gas in inter-tidal areas of CRZ
Published on Nov 25, 2021 06:05 AM IST
CRZs are divided based on how far they are from the shore and high-tide areas, with varying levels of restrictions on the sort of activities that can be carried out.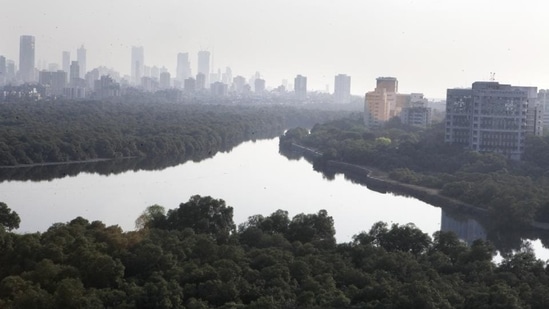 The Union government proposes to allow exploratory drilling for oil and natural gas in the intertidal areas of coastal regulation zones (CRZ) and let gas-based power plants function within similar protected areas in islands, floating these for public feedback as part of three draft notifications that experts say degrade fragile areas.
CRZs are divided based on how far they are from the shore and high-tide areas, with varying levels of restrictions on the sort of activities that can be carried out.
According to a draft notification issued on November 1, the Centre said several states and the Union ministry of petroleum sought amendments in the CRZ notification to allow small infrastructure projects, the removal of sand bars by traditional communities, exempting exploratory drilling in inter-tidal areas and letting people set up temporary beach shacks in CRZ areas of all coastal states.
The draft notification introduces all these provisions, proposing to allow Coastal Zone Management Authority or State Environment Impact Assessment Authority (SEIAA), instead of the Centre, to take decisions on these.
"There is no ambiguity in our intention and its clear in the preamble why these draft notifications have been issued. Oil and gas exploration is like a research activity. Development and production will still require CRZ nod. We are waiting for responses on these draft notifications," said a senior environment ministry official. There is a sixty day period for public to send in their comments and objections to the draft notifications.
In another draft notification, dated November 18, the Centre has made provisions for gas power plants within the Island Coastal Regulation Zone (ICRZ). According to the draft, the Centre received a proposal from Andaman and Nicobar Coastal Zone Management Authority (ANCZMA) to include gas-based power plant within the ICRZ area to reduce dependence on diesel generator sets. The National Coastal Zone Management Authority has recommended the inclusion of gas-based power plant within ICRZ-III (a classification for relatively undisturbed rural areas between 200-500m from high tide) be considered.
Another draft notification, also issued on November 18, makes provision for setting up of gas power plants in islands with geographical areas >100 sq km.
Experts cautioned these tweaks could degrade fragile landscapes in coastal areas. "The proposed amendments need to be read along the economic aspirations that recognize expansion of the oil and gas industry as revenue earner for the government. The ministry's proposal signals the partisan repurposing of fragile inter-tidal areas and marine areas which are crucial for biodiversity, important buffers in instances of climate events like cyclones and support fishing livelihoods. This is reinstated through the justification for these proposed amendments that heavily relies on the requests of sectoral ministries looking to expand petroleum gas and hydrocarbon footprint. This framing of the draft notification relegates fisherfolk, traders, coastal farmers or small-scale tourism operators as mere respondents and not partners in coastal development," said Kanchi Kohli, legal researcher, Centre for Policy Research.
Last month, the Centre also released a consultation paper on amending the Forest Conservation Act, 1980, to bring significant changes to how forest land is managed in India, a move that will facilitate private plantations and the extraction of oil and natural gas from deep beneath forest land by drilling holes from outside the forest areas. Kohli said the new draft notifications cannot be considered in isolation because several policy tweaks are being made to ease environmental norms for these industries.