Centre should end sterilisation camps in 3 years: SC
Sep 14, 2016 10:04 PM IST
The Supreme Court directed the Centre on Wednesday to end sterilisation camps within three years and strengthen the primary healthcare centre system, saying "it is time that women and men are treated with respect and dignity and not as mere statistics in the sterilisation programme."
The Supreme Court directed the Centre on Wednesday to end sterilisation camps within three years and strengthen the primary healthcare centre system, saying "it is time that women and men are treated with respect and dignity and not as mere statistics in the sterilisation programme."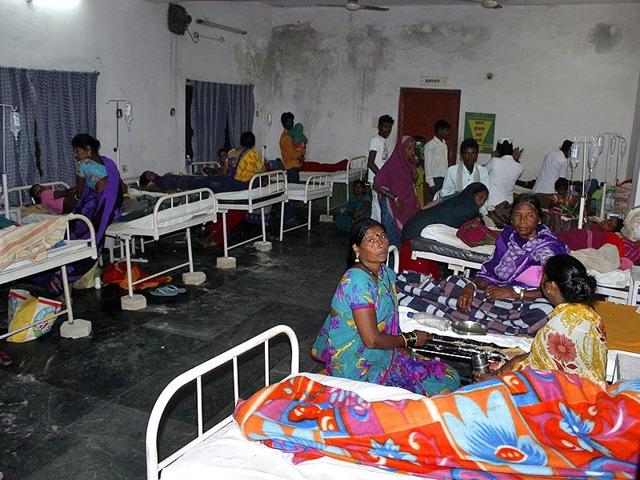 A bench headed by Justice MB Lokur delivered the verdict while dealing with a PIL which had brought to light the mismanagement of sterilisation camps that led to the death of several persons in recent years in many states.
Stay tuned with breaking news on HT Channel on Facebook.
Join Now
"The Union of India is directed to persuade the state governments to halt the system of holding sterilisation camps as has been done by at least four states across the country," the bench ordered, referring to the Centre's assurance that it will to do away with the camps.
In its 51-page verdict, the SC held persons who are negligent in their duties must be held accountable. "It is time that women and men are treated with respect and dignity and not as mere statistics in the sterilisation program," the bench said.
The ministry of health and family welfare was also asked to conduct an audit to ensure that funds given by the Centre have been utilised for the purpose for which they were released in 2013 and 2014.
Expressing unhappiness over the fact that the government had not yet finalised the National Health Policy, the court directed the Centre to take a decision on it before December 31, 2016.
"In case the Union of India thinks it worthwhile to have a National Health Policy, it should take steps to announce it at the earliest and keep issues of gender equity in mind as well," it said.
While passing a slew of directions for active consideration on sterilisation issues, the court said it was "pained to see the casual approach" of some states like Madhya Pradesh, Maharashtra, Rajasthan and Kerala with regard to the allegations of mismanagement of sterilisation camps. It asked the chief justices of the four states to initiate proceedings to consider allegations with regard to the sterilisation camps there.
A copy of the verdict will also be placed before the Patna high court Chief Justice to ensure speedy completion of investigation and proceedings relating to the mishap on January 7, 2012 in one such camp in Kaparfora Government Middle School, Kursakanta, Araria district and the one in Chapra in Bihar.
"The Union of India has overarching responsibility for the success of the campaign and it cannot shift the burden of implementation entirely on the State Governments and Union Territories on the ground that it is only a public health issue," the court said.