'Harassed and assaulted' by traffic cops, Chennai cabbie attempts self-immolation
Updated on Jan 25, 2018 04:56 PM IST
The cab driver, Manikandan (23) allegedly torched himself after he was abused and assaulted by traffic police personnel for filming their activities at Old Mahabalipuram Road.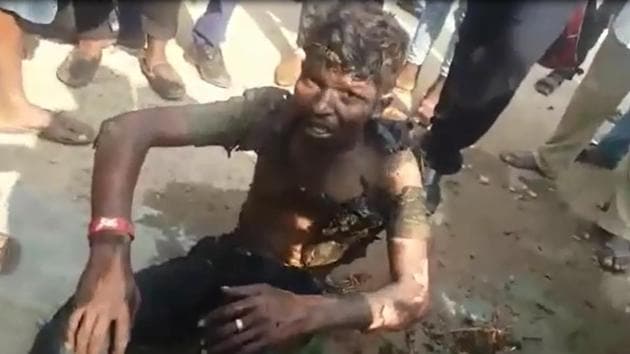 A young taxi driver, who was allegedly harassed and assaulted by traffic police in Chennai for filming their activities, attempted suicide in front of a police booth on Wednesday.
The cops had purportedly pulled up Manikandan (23) on Old Mahabalipuram Road (OMR) and fined him for not wearing seat belt and uniform, and was asked to wait.
In the meantime, he began shooting a video of the traffic chaos and the activities of the cops.
When the traffic cops noticed him filming, they caught him — by this time, he had sent the video to a friend — took him to a police booth nearby and allegedly assaulted him. The police inspector also allegedly seized his license and the car.
Manikandan left the place and came back immediately and poured petrol over himself and set himself afire. Bystanders came to his rescue and took him to hospital, where he was admitted with 60% burn injuries.
Chennai police commissioner AK Viswanathan met the injured taxi driver in the hospital and promised action against the erring police personnel. A departmental inquiry has been initiated.
The driver's mother has registered a complaint seeking action against the cops who assaulted him.
Manikandan, who had suffered burn injuries and was in pain told the bystanders why he took the drastic decision, according to his friend Suresh who also visited him at the hospital.
Suresh told media persons on Wednesday that Manikandan's account was recorded by the bystanders and was circulated on social media.
Manikandan lives with his sister Jagadeeswari in Tambaram. Hailing from Sankarankoil in Tirunelveli, he has been driving a cab for Ola and Uber for the past three years.