China again blocks India's bid to ban JeM chief Masood Azhar
Updated on Dec 30, 2016 06:10 PM IST
China again blocked India's efforts to get Jaish-e-Mohammed chief Masood Azhar listed as a terrorist by the UN, provoking an angry New Delhi to accuse Beijing of double standards in combating terror.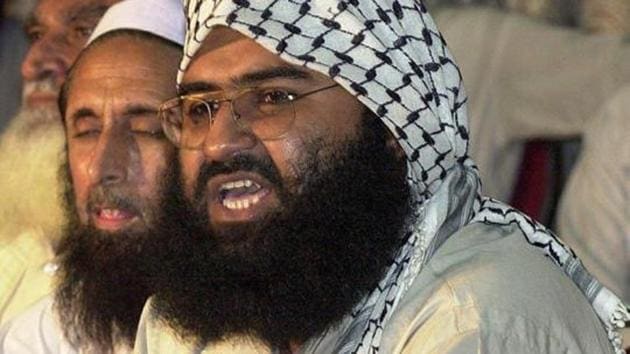 China has again blocked India's bid to get the UN to list Jaish-e-Mohammed chief Masood Azhar as a terrorist, provoking an angry reaction from New Delhi which said it reflected "double standards" in the global fight against terrorism.
Beijing's "technical hold" on the listing of Azhar as a designated terrorist under the 1267 Sanctions Committee of the UN Security Council has emerged as a fresh irritant in bilateral ties. This was the third time China has blocked the move since March, apparently acting at the behest of its close ally Pakistan.
There was no statement on the development from Beijing, which earlier said its technical hold was meant to "allow more time for the (UN) committee to deliberate on the matter and for relevant parties (India and Pakistan) to have further consultations".
Expressing concern at China's decision, external affairs ministry spokesperson Vikas Swarup said: "The inability of the international community to list (JeM) leader Masood Azhar is an unfortunate blow to the concerted efforts to effectively counter all forms of terrorism, and confirms prevalence of double standards in the fight against terrorism."
The proposal to sanction Azhar was presented nine months ago and received the "strong backing of all other members of the committee", he said.
China was the only one of the 15 members of the UN committee that opposed the move. Listing by the committee would force Pakistan to impose an asset freeze and travel ban on Azhar.
Read | China to continue opposing UN ban on Masood Azhar, says position 'unchanged'
Swarup said the world community was aware that the "Pakistan-based Jaish-e-Mohammed, which is proscribed by the United Nations, has been responsible for innumerable terrorist attacks on India, including the Pathankot airbase attack".
China's decision was also surprising as the country had been affected by terrorism and had declared opposition to all forms of terrorism, Swarup said. "As a consequence of this decision, the UN Security Council has again been prevented from acting against the leader of a listed terrorist organisation," he said.
India had expected "more understanding" from China of the danger posed by terrorism, he said. "On our part, we will continue to push forward with resolute determination through the use of all options available with us to bring perpetrators of terrorist violence to justice," Swarup added.
Besides the listing of Azhar, China also blocked India's application to join the Nuclear Suppliers Group this year. Apparently acting at the behest of Pakistan, China said the entry of non-NPT nations would weaken the global anti-proliferation regime.
Read | China blocks India's move to ban Jaish chief Masood Azhar, again
Close Story
Personalise your news feed. Follow trending topics