China says India's NSG membership not on Seoul meet agenda
Updated on Jun 20, 2016 05:14 PM IST
China said on Monday India's admission to the Nuclear Suppliers' Group (NSG) is not part of the agenda when the 48-member bloc meets in Seoul later this week, indicating that there is no consensus among member countries on New Delhi's inclusion in the group.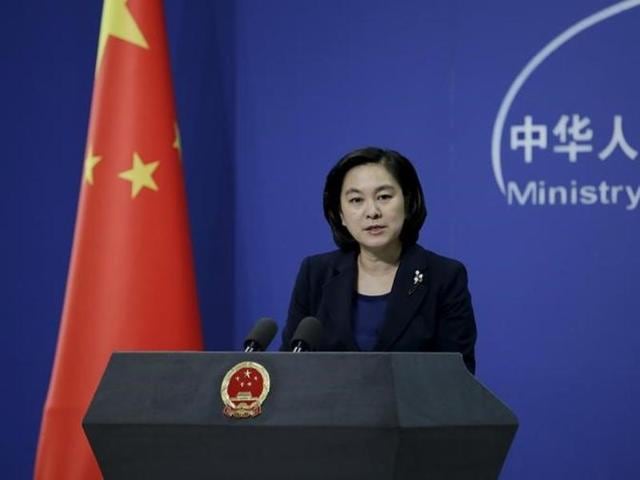 Hindustan Times |
, Beijing
Sutirtho Patranobis
India's entry into an elite club controlling access to sensitive nuclear technology is not on the agenda at a meeting of the 48-member bloc this week, China announced on Monday, a day after foreign minister Sushma Swaraj said Beijing is not opposed to New Delhi's bid.
China has stonewalled India's membership of the Nuclear Suppliers Group on the grounds that it is not a signatory to the Nuclear Non-Proliferation Treaty (NPT). The group, set up in response to India's first nuclear test in 1974, aims to prevent the proliferation of atomic weapons.
Ahead of the NSG's annual plenary meeting in Seoul on June 24, Chinese foreign ministry spokesperson Hua Chunying said India's application to join the group was not on the agenda.
"I want to point out the NSG agenda has never covered any issue concerning non-NPT countries joining the NSG. As we understand the annual conference in Seoul this year also has no such kind of issue or topic," Hua told a regular news briefing.
The opinion of member countries is divided not only about India's inclusion but also on the inclusion of all non-NPT members, she said.
New Delhi has ramped up efforts to win backing for its NSG bid, reaching out to key world capitals such as Washington and London and sending foreign secretary S Jaishankar on a low-key visit to Beijing last week to lobby for India's inclusion.
China's categorical statement came as a surprise as Swaraj had said on Sunday that Beijing was not against New Delhi's inclusion but was talking "only about the criteria and procedures".
Hua said India's bid is not in a "matured" stage, and needs consensus and detailed discussions among NSG members because New Delhi still has not signed the NPT, the "cornerstone" pact against the spread of nuclear weapons.
Read:Why NSG membership matters to India: All you need to know
China alone isn't against India's inclusion and the "NSG is still divided about non-NPT countries entry into NSG," she said, adding the NSG will need to "have thorough discussion to make a decision based on consultation".
Beijing's stance could make the upcoming meeting between Prime Minister Narendra Modi and President Xi Jinping on the margins of the Shanghai Cooperation Organisation (SCO) summit in Tashkent on June 23 awkward.
And, after today's statement, it is unlikely Modi and Xi will be able to work out a last minute deal before the NSG plenary meet the following day.
India has argued that joining the NSG will give it access to technology needed for clean energy. China has spearheaded the campaign to prevent India's inclusion while saying that its "all weather ally" Pakistan should be treated at par with India.
Pakistan and Namibia too have applied to join the NSG.
Speaking about Jaishankar's visit, Hua said he had met foreign minister Wang Yi to seek China's support.
"He (Jaishankar) expressed India's hope about joining the NSG because India is in need of large amount of nuclear energy to deal with climate change," Hua said.
According to Hua, Wang told Jaishankar China understands India's need for nuclear energy but also sees the NPT as the "cornerstone" for non-proliferation.
"China said we understand India's requirement for developing nuclear energy and we affirmed importance of NPT as the cornerstone of the nuclear non-proliferation regime," Hua quoted Wang as saying.
Referring to the applications by India, Pakistan and Namibia, Hua said, "We understand that non-NPT countries are very concerned about their entry into the NSG but since NSG is still divided on this issue it is still not mature to talk about the entry issue at the annual conference in Seoul."
The NSG works on the principle of consensus and a single hold-out country can spoil India's chance to be part of the grouping. India has got the backing of most countries, including the US, Britain, Italy, Mexico, Switzerland and Russia.
Opponents argue that granting India membership will hurt efforts to prevent proliferation. It will also irk India's rival Pakistan.
Personalise your news feed. Follow trending topics