Churches do not have power to grant divorce decrees, rules SC
Jan 19, 2017 11:12 PM IST
The Supreme Court on Thursday dismissed a plea that sought recognition to divorce decrees passed by ecclesiastical courts to Catholic couples.
Churches do not have power to grant divorce decrees, the Supreme Court held on Wednesday, affirming only civil courts have the jurisdiction to adjudicate matrimonial dispute among Christian couples.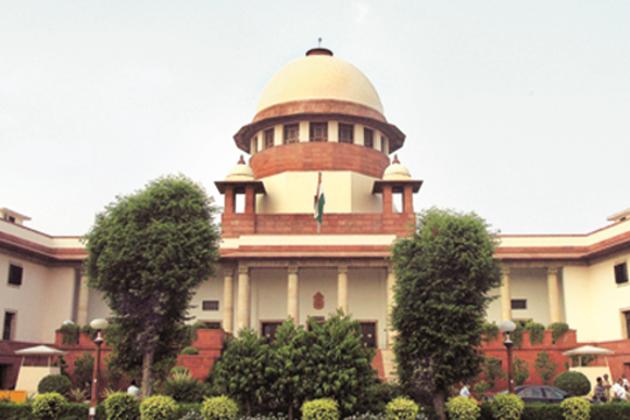 A bench of Chief Justice JS Khehar and Justice DY Chandrachud dismissed 87-year-old Karnataka resident's petition, saying it is devoid of merits. The ruling means the Indian Divorce Act, 1989 will override the Christian personal law that will not have any power to nullify marriages.
The court order came after Additional Solicitor General Neeraj Kishan Kaul, appearing for the Centre, said the SC had settled the debate in 1996 wherein it was held that Indian courts have the authority to annul Christian marriages.
Advocate MP Raju, who appeared for activists opposing the petition, welcomed the order. Canon law was not woman-friendly since it did not provide for any maintenance.
"Under the Canon law you cannot ask for divorce but only seek a declaration to nullify the wedding, which means that the marriage never took place in the eyes of law. Since there is no concept of separation, the question of granting maintenance never arose," Raju said.
A British-era law, the Indian Divorce Act was amended in 2000 to provide more rights to Christian women. Before it was reviewed a Christian man could seek divorce on the solitary ground of adultery. However, if a woman wanted judicial separation then she had to prove adultery along with other allegations.
"These amendments were brought in after deliberations and discussions the activists had with the government," Raju told HT.
The present case before the SC contended if India recognized dissolution of marriage among Muslims through the much-criticised Triple Talaq then dissolution of marriage by Christians under the Canon law should be given precedence over judicial pronouncements.
Due to the conflict, the petitioner contended, Christian men were being prosecuted for bigamy. After getting divorced from the ecclesiastical tribunal the men were remarrying, which prosecuting agencies claim is invalid.