'Centre needs to improve relation with states, be receptive to feedback'
Updated on Jun 23, 2021 10:21 AM IST
Tamil Nadu has constituted a "dream team" of economists to advise chief minister MK Stalin. Tamil Nadu finance minister Palanivel Thiaga Rajan speaks about the economic advisory panel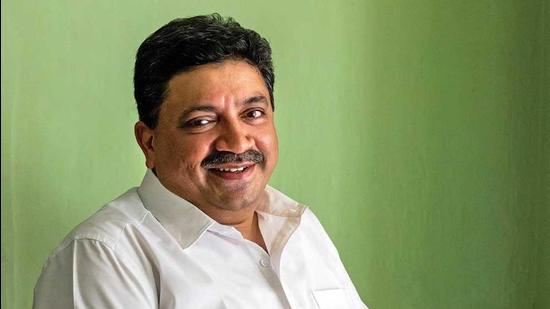 , Hindustan Times, Chennai
Divya Chandrababu
Tamil Nadu finance minister Palanivel Thiagarajan said the Union government is less receptive to feedback and should take the responsibility to improve relations with states. In a conversation with Divya Chandrababu, the minister also spoke about how Tamil Nadu constituted a dream team of economists, including Nobel laureate Esther Duflo and former RBI governor Raghuram Rajan. Edited excerpts:
How did the committee come about?
The chief minister was very keen that we should get the best minds in the world to help us. We wanted the composition to reflect our priorities as a party, as a (Dravidian) movement and a government that focuses on the poor and the oppressed rather than just for growth sake. Our high priority is that growth should be inclusive. So, we were keen to get people who had a track record of doing that. If you look at both professor Rajan and Dr Subramanian, they are Tamilians -- they have a natural affinity. Professor Duflo has been working with Tamil Nadu through J-PAL (Abdul Latif Jameel Poverty Action Lab) long before she was a Nobel laureate, so she had an interest. Mr Narayan is a long-term Tamil Nadu cadre (officer). He has decades of experience (working) in Delhi and was former economic advisor to (late) Prime Minister Atal Bihari Vajpayee. Jean Dreze was very important to us because of his work with the MNREGA. Professor Dreze and professor Dulfo wanted to think about which way they could add value and the structure. So, we designed it to be very informal, result-oriented and input effectuation. It is an active group of highly committed, sophisticated individuals who will be proactive and help guide us in our actions on a continuous and ongoing basis.
Two of the members, Rajan and Subramanian, have worked with the Centre. Would you say that their exit worked to Tamil Nadu's advantage?
None of these people, I think, are less than patriotic, and I do not think that they would have said a no to us unless there was a contractual constraint or a conflict of interest. When we invited them, we did not tell them who the other was. I guess they must have had that faith in us. Dr Rajan was pleasantly surprised when he saw the rest of the names. Now, they feel that diversity adds to enrichment.
Do you think the Centre's political economy is influenced by RSS moorings?
Whatever philosophy, policy, approach or strategy you take, the outcome determines whether it has been right or wrong. The Union government does not show great receptiveness either for original input or there is not enough quantitative and qualitative feedback to figure out how we can adapt after an execution. We are at a stage where it is impossible either from a capital investment perspective or from a domestic demand perspective to be 100% self-contained and achieve the growth rate, employment and uplift of society that we all aspire to have. What they are doing now is not working. Even before Covid-19 was on the radar, we saw a decline in growth for several quarters.
In that case, would you have any advice on the economy and GST?
Given, I am six weeks into the job, I am not qualified to do that. On GST, I have been clear. In my maiden attendance, I put out an extensive 12-page document on my recommendations and suggestions. The implementation and design of GST leaves a lot to be desired and needs a lot of fixes. The relationship between the Union and the states was being atrophied by continuing differences in the discussions. It is time for the Union government to be more proactive in having cordial relationships with states because they have greater power, financial clout, resources, authority and everything in the relationship. I felt that the relationship as it stands right now is less than ideal.
What do you think of the Centre revising its policy on vaccination drive?
The Union government still has a lot of flexibility in the vaccines it approves, sources and whether it chooses to do monopoly procurement, which I have long advocated. We were always of the opinion that when there is only an oligopoly of producers, why should multiple buyers go and bang their heads against the wall? It is illogical. If they do a better job, and I think they can, then they can allocate enough for us. Had we been allocated all the vaccines we had asked for then, we (Tamil Nadu) would be able to reach 100% adult vaccination by the end of the year.
And we are still facing a vaccine shortage...
Again, I do not want to sound political, but clearly, it is a time for reflection. How did we find ourselves in this situation? If anybody had thought through the science, the only way to get back to normal was 100% vaccination. The only way to get the economy back to normal is 100% vaccination.
What can be done to reduce fuel prices?
We have prioritised what is both macroeconomically and to our conscience and our philosophy the right priority. We cannot, at this point, cut the state taxes for three reasons. On principle, when the Union government keeps increasing taxes and cuts our share of the Union taxes collected on fuel, it is not appropriate that we allow them to do so and for us to cut taxes. We did not commit that we would have cut the day we came (to power). We understand the benefit of cutting a regressive tax on the people. Since it is an input cost, it is potentially inflationary. Then there is a third component, which is that the financial situation we are in today. We cannot fix ten years' worth of problems or seven years decline in one day. We found ourselves amid a second wave Corona pandemic.
In your assessment, what led to Tamil Nadu's current financial distress?
The fundamental problem is that the state somehow started losing its revenue as a percentage of GSDP. When you consider revenue as a percentage of GSDP, now you have a unconfounded, relatively unbiased indicator. As a percentage of GSDP, the state's own revenues used to be between 10 and 11.5% for much of the period between 2003 and 2014, which started dropping dramatically. Pre-Covid, they were already at 7.5%, and after Covid-19, they have fallen even worse. So, the biggest problem is you are not collecting revenue. The secondary problem is the Union's drop in return of our tax money to us. Tamil Nadu contributes 10% to 12% of total revenue the Centre makes in direct and indirect taxes. We have lost ₹20,000 crore revenue from the Union and ₹70,000 crore worth of revenue that we should be self-generating.
What are your plans to break out of this vicious cycle and to increase revenue for the state?
There is a steady-state plan, and there is a short-term plan. The steady-state plan is to find a way to get back to 10.5-11% on your own in revenues. The first thing we are figuring out right now is from what channels were we getting it from for 10 years. The second point is, then how do we get that back to where it used to be for ten years without any problem, either politically or socially? The next stage is to look at the new ways to generate revenue from which we had not before. And then you need to borrow the 3% of your GSDP that is allowed under the FRA Act of Tamil Nadu, and invest that wholly into growth, infrastructure for industrial estates, for ports, airports, or drinking water systems for people, to increase the quality of life, and so on.
Enjoy unlimited digital access with HT Premium
Subscribe Now to continue reading
Topics
Personalise your news feed. Follow trending topics