Dawood Ibrahim depressed as his only son wants to become 'maulana': Police
His only son — Moin Nawaz D. Kaskar, 31, has turned his back on the 'family business' and has chosen to become a cleric.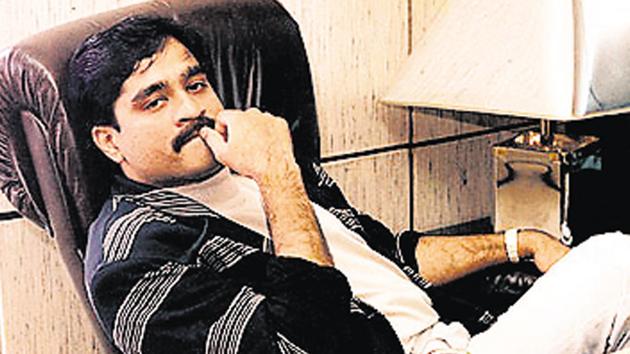 Updated on Nov 26, 2017 11:54 PM IST
In a major revelation, senior police inspector of the Thane extortion cell, Pradeep Sharma, said arrested gangster Iqbal Kaskar told police his elder brother, underworld don Dawood Ibrahim, is suffering from depression because there is no one to look after his business after his only son, Moin, turned his back on the family.
Iqbal also told police his other brother, Anees Ibrahim, is old and not in good health.
He said Dawood told him in phone conversations the brothers had in the past few months that he has also not been keeping well of late and was worried a lot about who would take over.
Iqbal was arrested on September 18 for allegedly extorting a builder of ₹30 lakh and four flats in Thane.
Moin Nawaz Kaskar, who is in his 30s as per Iqbal, has no interest in his father's business and has devoted himself to religion by becoming a Maulana or cleric or religious teacher in a mosque in Pakistan.
Moin has a family, a wife (Sanya) and three children, who too are staying with Moin in a quarter provided by the mosque. Moin teaches religion and also preaches.
He is a management graduate and after helping his father for a few years, he planned to move away and devote himself to preaching about Allah.
Earlier, Iqbal Kaskar had revealed that Dawood is in excellent health and living in Karachi under the protective eyes of the Pakistani agencies, dismissing all speculation on his physical well-being that keeps floating occasionally.
The investigators are hopeful that in the coming days, he may reveal more information about the Godfather's family imbroglios and provide clues to the future of his activities.
(With agency inputs)
Close Story