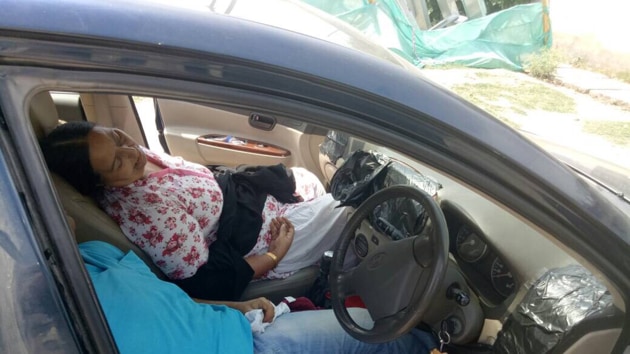 Dehradun family found dead: Suspected to have committed suicide
UPDATED ON MAY 04, 2017 10:09 AM IST
Three members of a family hailing from Dehradun, who were found dead in a gas-filled car at Paonta Sahib on Tuesday, are suspected to have committed suicide.
The deceased — identified as Raminder Kaur (65), Jasbir Singh Randhawa (35) and Inderjit Kaur (25) — were residents of Vasant Vihar colony in Dehradun. Jasbir and Inderjit were Raminder's son and daughter.
Before leaving, they informed their relatives that they were going to offer prayer at Paonta Sahib gurdwara and will be back by Tuesday evening.
Police sources said, "In preliminary probe, it was found that the family used to come here many times. They have some relatives here in Paonta Sahib."
"The family was originally from Punjab and was financially well off till a few years back. They had a petrol pump and a cottage in Dehradun. But these days, they were apparently grappling with financial crisis," a police officer said, requesting anonymity.
Police probe so far suggests that it was a case of suicide. To find more about the family and circumstances, a police party has gone to Dehradun.
Sirmaur superintendent of police (SP) Soumya Sambasivan said bodies of the deceased were handed over to relatives after the postmortem. The report, however, is yet to come and the actual cause of death will be ascertained only after that, she added.
Police have seized a gas cylinder on which Oxygen is imprinted. Investigators have sent it to the forensic lab.
However, forensic experts and doctors are of the view that the trio seemingly "died during their sleep by inhaling some gas."
As per parking staff, the vehicle (UK 07U 3070) entered the area at around 4am and when asked to pay the car parking fee, Randhawa said he will pay it later. "They said they wanted to sleep and will leave the parking after offering prayers at Paonta Sahib gurdwara. They said they would pay the parking fee before leaving," the parking staff told police.
The staff checked the vehicle in the morning and found the three "asleep" in the car. When an attendant knocked at the door, there was no response. The parking staff then called the police. Police opened the car and found the three dead. It was also found that all sources of ventilation in the car were closed with a black polythene.
Close