'Dream on': Pakistan rejects video clips of Indian surgical strikes as farcical claims
Updated on Jun 28, 2018 11:46 PM IST
Maintaining its stand on the September 2016 surgical strike, Pakistan claimed it was a figment of India's imagination.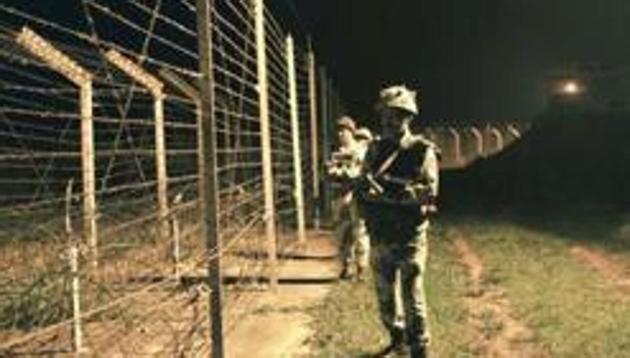 Islamabad |
Press Trust of India
Pakistan on Thursday rejected purported video clips circulated in the Indian media about the Indian Army's 2016 surgical strikes on terror launch pads across the border, calling India's claim as "farcical".
Several Indian TV channels showed video clips reportedly of the surgical strikes which were carried out on terror launch pads across the border in September, 2016.
Reacting to the video, Pakistan Foreign Office spokesman Mohammad Faisal said, "I have said it before and will say it again. The farcical claims of surgical strikes is a figment of Indian imagination and nothing else! They may dream on".
Talking about the controversy regarding visit of Indian High Commissioner to a Sikh Gurdwara, he said the Sikhs have been protesting against the release of a controversial movie that has hurt their religious sentiments.
"The Indian High Commission was informed about the escalated situation and the heightened anti-India sentiments of the Sikhs and agreed to cancel their visit. Any attempts to politicise the sentiments of a religious community would be regrettable and counterproductive," he said.
He said the Pakistan High Commission in New Delhi issued visas to more than 300 Indian Sikhs to participate in their religious event and a special train was arranged by Pakistan to transport the pilgrims from Attari to Wagah.
To a question about transfer of FIA officer in-charge of the Mumbai attack probe, Mazhar-ul-Haq, he said the matter of the Mumbai trial has been ongoing for the past 10 years or so. "The officers in-charge have been changed during this time, but the state functions continue uninterrupted," he claimed.
Personalise your news feed. Follow trending topics