This year, 4L foreigners avail of India's e-tourist visa in first 5 months
India expanded its e-tourist visa on arrival facility to 150 countries in February, boosting the number of visitors coming to India using the facility.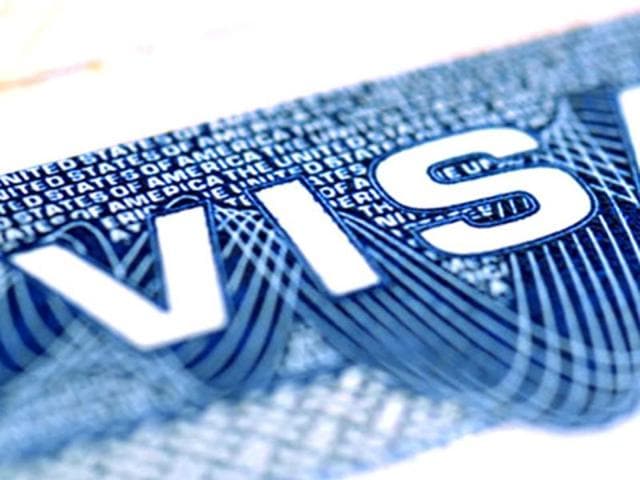 Updated on Jun 19, 2016 01:39 PM IST
India's tourism numbers have received a boost with foreigners seemingly taking to using the e-tourist visa on arrival facility.
More than 4.34 lakh foreigners availed the facility in the first five months this year.
According to data released by the tourism ministry, around 1.10 lakh foreigners came to India using the same facility till June last year.
However, it should be noted that while only 43 countries could avail an e-tourist visa on arrival in 2015, the government extended it to 150 countries this February.
Read | To ensure smoother travel, govt plans to merge visa categories
Under the e-Tourist Visa scheme, an applicant needs an email from the Indian government authorising them to travel to India. Based on this document, the visitor can land in the country and then get their visa stamped on their passport by immigration officials at the airport.
In terms of availing an e-tourist visa on arrival, US ranks at the top with 18.52% of visitors, followed by UK with 15.63% and China with 8.17% visitors, according to the tourism ministry.
From March 1 this year, India also extended its visa-on arrival – which is different from e-tourist visa on arrival – to Japan. Those arriving in Delhi, Mumbai, Chennai, Kolkata, Bengaluru and Hyderabad can avail this facility if the purpose of travel is business, tourism, conference and medical. The visa is valid for 30 days.
According to government data, around 1.80 lakh Japanese nationals visit India every year.
Overall, till June this year, 36.36 lakh tourist visited India while last year the figure stood at 33.32 lakh, registering a growth of 9.1%.
Close Story