Edward Snowden says reporter who exposed Aadhaar 'breach' deserves an award
Asian News International, New Delhi |
Asian News International
Jan 09, 2018 12:34 PM IST
American whistleblower Edward Snowden came out in support of The Tribune reporter who tracked down people offering access to the Aadhaar data for Rs 500.
American whistleblower Edward Snowden on Tuesday came out in support of a national daily reporter, who has been booked for exposing alleged flaws in Unique Identification Authority of India (UIDAI) system.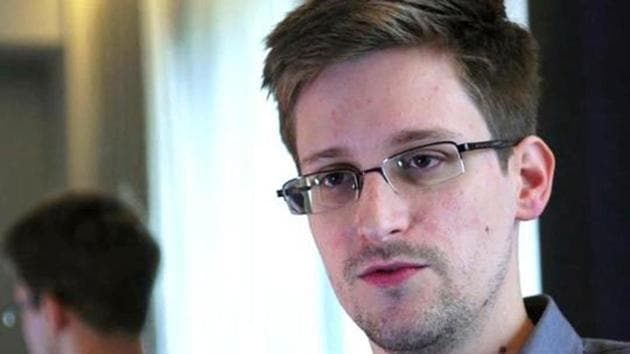 The Tribune newspaper had reported last week that its journalist was able to track down people offering access to the Aadhaar data for Rs 500. On January 7, the UIDAI filed a case against the journalist and three others named in her report, leading to widespread criticism.
Taking to Twitter, Snowden said instead of an investigation, the journalist needed to be rewarded for exposing that the Aadhar data was not secure and could be obtained at a cost of only Rs 500.
In his tweet, the former United States government contractor, who has taken asylum in Russia, also suggested that action should rather be taken against UIDAI, the body that runs the Aadhaar programme.
"The journalists exposing the #Aadhaar breach deserve an award, not an investigation. If the government were truly concerned for justice, they would be reforming the policies that destroyed the privacy of a billion Indians. Want to arrest those responsible? They are called @UIDAI," Snowden tweeted.
Meanwhile, Union minister for electronics and information technology Ravi Shankar Prasad on Monday had said that the administration was "fully committed to freedom of press" and that an FIR filed is "against unknown".
"Govt. is fully committed to freedom of Press as well as to maintaining security & sanctity of #Aadhaar for India's development. FIR is against unknown. I've suggested @UIDAI to request Tribune & it's journalist to give all assistance to police in investigating real offenders," Prasad tweeted.
On January 5, Snowden had hinted that the Aadhaar database conceived and introduced by the Indian government can also be misused and abused.
Snowden, a CIA employee who leaked classified information from the National Security Agency in 2013 on global surveillance, has been advocating privacy rights since then.