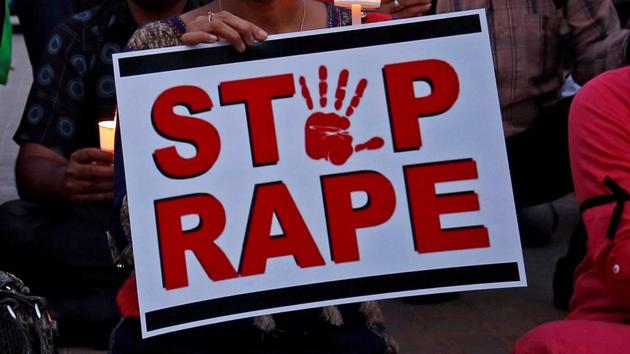 Eight-year-old visually impaired girl raped and murdered in MP
The child was waylaid by a man she called 'uncle' while she was going to a friend's house at a village in Madhya Pradesh's Dindori district
UPDATED ON MAY 07, 2018 01:20 PM IST
A visually impaired 8-year-old girl was allegedly raped and murdered at a village in Madhya Pradesh's Dindori district, police said on Sunday.
Police arrested a 22-year-old man of the village, about 400 km east of Bhopal and booked him for the rape and murder of the standard two student.
"The child used to call him Mama (maternal uncle) even though they were not related," said inspector Anil Patel who is investigating the case.
He allegedly waylaid the child on Friday evening when she was going to a friend's house in the neighbourhood to sleep. Police said that despite her visual impairment, she was not afraid to go out on her own and usually went to school with her friends. Her father is a farmer.
"After she did not return on Saturday, her parents searched for her frantically. After a while, they found her body, with the head smashed," said Patel.
"The post-mortem report suggested she was raped before she was murdered," Patel added.
Police suspect the accused, a daily wage earner, murdered the girl by smashing her head with a stone because he feared that she would tell her parents about the sexual assault.
Reacting to reports of the child's rape and murder, Jyotiraditya Scindia, Congress MP from Guna, tweeted that it was the height of depravity. Such heinous crimes were taking place routinely in Madhya Pradesh, but the state government was a mute spectator, he said.
Madhya Pradesh has the country's worst record of women's safety. According to the National Crime Records Bureau's report for 2016 which was released last December, Madhya Pradesh topped the list of crime against women with 4882 rape cases.
Two days after the NCRB' report was released the state assembly unanimously passed a bill to amend the Indian Penal Code (IPC) to impose the death penalty on those found guilty of raping girls aged 12 and below. The bill also recommended life term as the minimum punishment for people convicted of raping girls in this age group.
Close