Govt scraps
₹

30K cr private trains' tender, railways to re-evaluate process

The national carrier, on July 1, 2020, began the formal process of allowing private trains on 109 routes.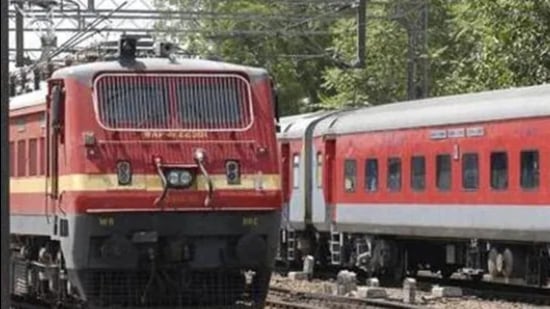 Updated on Aug 18, 2021 09:00 PM IST
The Ministry of Railways has decided to put on hold the tender for running 151 private trains along 109 major routes with an estimated investment of ₹30,000 crore and will revaluate the process mainly due to tepid response on the bids from private players, according to officials aware of the development.
"The tender for the private trains has been called off and the entire process will be revalued due to lower participation from private firms. Railways will issue a fresh tender for the same," a senior ministry official said.
Of the 12 clusters put up for bidding, only three saw any bid at all, the official said.
The national carrier, on July 1, 2020, began the formal process of allowing private trains on 109 routes—a process that aimed to, for the first time, open up one of the government's most prominent enterprises. However, only two bidders, the Indian Railway Catering & Tourism Corporation (IRCTC) and was Megha Engineering & Infrastructures evinced interest in the financial bidding stage where IRCTC majority-owned by the government was touted to get the contract after quoting a higher revenue share figure. This, officials said, raised questions on the purpose of running trains via private players.
According to the ministry, the planned investment was estimated at around ₹30,000 crores, and a majority of the rakes (70%) will have to be manufactured in India; private entities cleared to run the train services shall be responsible for financing, procuring, operating and maintaining the trains. Winning bidders were to be provided a concession period of 35 years on a revenue.
Indian Railways in July last year planned to introduce private trains on its network in phases, with the first dozen due to start running in the 2023-24 financial year and all 151 by 2027. According to the railway ministry's projections, the transporter was supposed to will select the companies that will run the private trains by April 2021; the first 12 were expected to start plying by 2023-24, followed by 45 more in FY 2024-25, the next 50 in FY 2025-26 and the last 44 by 2026-27.
The ministry last year issued what is known as a request for qualification (RFQ) private companies to run 151 trains spread over these routes, laying down specific conditions that will need to be met in a move that is meant to "introduce modern technologies and world-class services" for one of India's most popular modes of transport.
The government planned to run the trains along 12 clusters across the Indian Railways' network. It has planned two clusters each in Delhi and Mumbai, and one cluster each in Secunderabad, Chennai, Howrah, Jaipur, Prayagraj, Chandigarh, Bengaluru, and Patna.
In October last year, the Indian Railways has received a total of 120 applications from 15 firms including L&T, GMR and Welspun in response to its Request for Quotation inviting private players to run trains on key routes
The firms which made the applications for the clusters included Arvind Aviation, BHEL, Construcciones y Auxiliar de Ferrocarrriles, S.A, Cube Highways and Infrastructure III Pvt Ltd, Gateway Rail Freight Limited, GMR Highways Limited, Indian Railway Catering and Tourism Corporation Limited, IRB Infrastructure Developers Limited.
The others were L&T Infrastructure Development Projects Limited, Malempati Power Private Limited, Megha Engineering and Infrastructures Limited, PNC Infratech Ltd, RK Associates and Hoteliers Pvt Ltd, Sainath Sales and Services Pvt Ltd and Welspun Enterprises Limited. Overall, 14 Indian firms and one Spanish firm had evinced interest in the beginning to run private trains in India.
Close Story
Personalise your news feed. Follow trending topics