H-1B uncertainty: Indian techies may soon bypass US for Canadian opportunities
Mar 14, 2018 07:50 AM IST
Canada approved 4,400 applications until December 31 under the Global Skill Strategy programme it launched on 12 June, 2017, according to data by Immigration, Refugees and Citizenship Canada.
Amid continuing uncertainty over the coveted H1B work visa programme in the United States, tech talent , particularly from India, may by increasingly bypassing the country and heading north to Canada .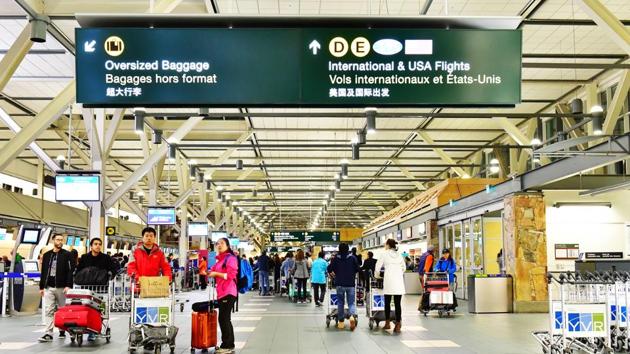 According to data provided to Hindustan Times by Immigration, Refugees and Citizenship Canada (IRCC), the agency that issues work permits to foreigners, Canada approved 4,400 applications until December 31 under the Global Skill Strategy programme it launched on 12 June, 2017. The initiative is aimed at attracting top professional and managerial talent from overseas.
Of that number, over a third were Indian nationals, mainly employed n the information technology (IT) sector, making it the single largest source country of foreign employees ,nearly four times the second-largest --China.
"In the global race to attract the investment of innovative companies, competitors in the European Union, as well as the United States, have considerably larger pools of talent and labour to draw from than we do in Canada," said Lindsay Wemp, a spokesperson for the department, in an email response to Hindustan Times.
Restrictions on foreign workers, in line with President Donald Trump's 'Buy American, Hire American' slogan, have created uncertainty on the grant of H1-B non-immigrant visas meant for tech professionals, including those from Indian IT companies that have over the years been the main beneficiaries of the work visa programme. The Trump administration unveiled measures last month to effectively tighten rules on the hiring of H-1B workers by US firms at third-party locations, Hindustan Times reported on 24 February. US Citizenship and Immigration Services (USCIS), which issues overseas work visas, said in a statement that H-1B petitioners, or employers, will now have to "show by a preponderance of evidence" that the beneficiary will be employed in a "speciality occupation".
Canada's Global Skills Strategy aims to help innovative companies in Canada grow, flourish and create more jobs for Canadians by facilitating the faster entry of top professional talent.
Global Skills Strategy is aimed at attracting high-skilled workers and offers two-week processing of these temporary work permits. In some categories where it is applicable, it also allows for a worker, once in Canada, to apply for permanent residency, a process that typically takes about a year. Among the top ten occupation streams for the GSS are those populated by Indian techies, including computer analysts and consultants, interactive media programmers and developers, and software engineers.
Global Skills Strategy also found a mention in the joint statement issued by Prime Minister Narendra Modi and his Canadian counterpart Justin Trudeau, following their meeting in New Delhi last month during the course of the latter's visit to India.
"What we're seeing here is the movement of people who just didn't feel comfortable because of the anti-immigrant sentiments in the United States," Ravi Jain, a leading immigration lawyer in Toronto, said. Jain, who practises immigration law with the firm Green and Spiegel, also said an additional attraction that Canada over the US was that many families requires two incomes and in most cases, there were limitations in America on spouses working if their partners were employed on H1-Bs.
The path to permanent residency in Canada is clearly defined, and with a points system, it can be a smooth process. "It's certainly very competitive, relative to the US," Jain said, referring to the moribund Green Card system in the US.
While Global Skills Strategy is a pilot programme, for now, it seems to be offering another viable, efficient pathway for Indian techies to Canada. As Jain said, "There's a lot faster processing for IT workers, for instance. It's nearly instant. It's a wonderful time to be practising immigration law," Jain said.