'Haunted by spirit', Maharashtra teen commits suicide
In his suicide note, he wrote that he had witnessed a small boy's accidental death on Umrer Road nearly two months ago and since then, that boy's 'soul' kept haunting him and beckoning him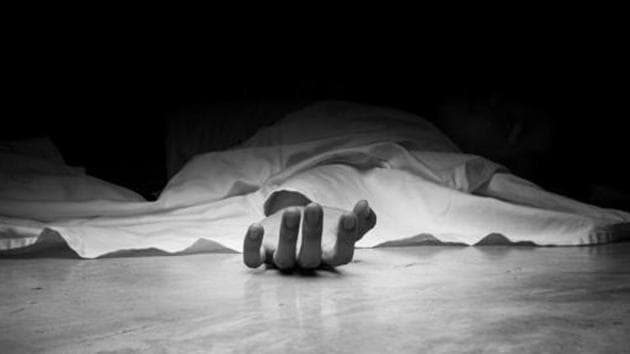 Updated on Oct 17, 2018 12:00 AM IST
Indo-Asian News Service, Nagpur |
Indo-Asian News Service
An 18-year-old student in Nagpur ended his life claiming he was 'summoned' by the spirit of a boy whose accidental death he had witnessed a few weeks ago, police said on Tuesday.
Saurabh Nagpurkar, a student of the P.B. College of Engineering, hanged himself at his home in Kasabpura late on Sunday night, leaving behind a suicide note, said investigating official of Tahsil Police Station, Tulshiram Dhakulkar.
"The suicide note says that he had witnessed a small boy's accidental death on Umrer Road nearly two months ago. Since that day, that boy's 'soul' kept haunting him and beckoning him," Dhakulkar told IANS.
Nagpurkar also said that he kept hearing mysterious voices and strange visions and himself met with a couple of minor accidents because of what he had witnessed. It also kept troubling his mind, and the boy's soul kept 'calling' him.
"We are scanning his mobile, laptop, the kind of films or games he was interested in, to get more clues. We are also speaking with his friends and college-mates to ascertain what exactly was wrong with him," Dhakulkar said.
However, the boy's distraught family - including a father who is a National Cadet Corps officer and an older sister who is an M.Tech. student, besides mother and aged grandparents - said they don't suspect anybody, he added.
Nagpurkar profusely apologised to his parents and even requested his elder sister to look after them properly after his death.
Dhakulkar termed Nagpurkar's death and suicide note as "very strange, since he was a very intelligent student, appeared rational and normal by all accounts".
In fact, a day earlier, he had celebrated his birthday by going to an orphanage along with 15 friends of his alma mater, New English High School, Mahal.
"Celebrating your birthday in this way gives you more happiness, more pleasure. Just look at the smile of the orphan kids... I request all of you please don't waste food, cakes on your birthdays," Nagpurkar had said.
He was running an online campaign among friends and social sites asking them to save at least ₹100 from their birthday celebrations and spend it on the orphans in the city.
Many of his friends are shocked at Nagpurkar's decision to end his life.
Close Story