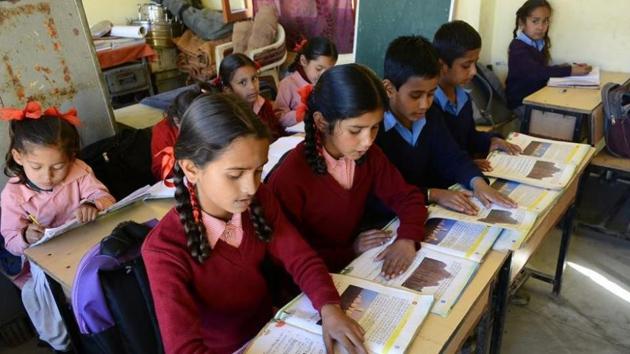 Himachal Pradesh sets example by giving school textbooks in advance
WHY THE DELAY?A month into new academic session, government school students in Punjab and Haryana are without books. They have wasted most of their time playing games in classrooms or are being asked to study from second-hand books. While officials of education departments of the two states have ready excuses to cover their sloppiness, Himachal Pradesh has set an example by providing books to all the students in its schools even before the session began. HT looks at what is holding them back.
UPDATED ON MAY 03, 2017 09:23 AM IST
Where Punjab and Haryana failed, Himachal Pradesh delivered. The HP Board of School Education achieved the 100% target of distribution of textbooks to the school students before the start of academic session 2017-2018.
Board secretary Vishal Sharma said the books were sent to distribution centres in each of the 12 districts as early as February.
The books were distributed in schools block-wise by the departments of higher and elementary education. "The board had set a target to distribute the books before the start of new session. Orders were placed in time and printers asked to complete the printing work and supply the books to the board as per their commitment," he said.
The result: Government school kids had the books with them on day one. When contacted, heads of government schools in town and rural areas of Kangra district confirmed timely distribution of textbooks among the students.
Close