Home guard arrested for extorting couple in B'luru
Feb 01, 2023 12:24 AM IST
When they questioned him about it and what they had done wrong, he told them he was a policeman and questioned them about what they were doing in the park and who gave them permission to enter. He also threatened them with filing a case and asked them to come to the police station
Bengaluru: A home guard attached to the Bruhat Bengaluru Mahanagara Palike (BBMP) has been arrested for alleged harassment and extortion of money from a woman and her friend, police said on Tuesday.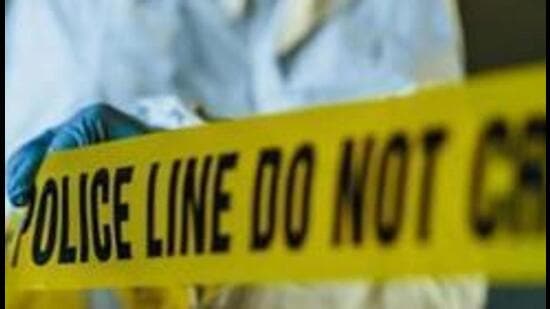 The home guard has been identified as 47-year-old Manjunatha Reddy V.
S Girish, deputy commissioner of police (DCP), Whitefield division, said: "A Home Guard attached to the BBMP threatened the couple saying that they needed permission to sit in the park and got them to transfer ₹1,000 through Google Pay. Based on the woman's tweet, we have picked up the home guard and he is in the custody of the HAL police. The accused is in our custody. Victims have been asked to come. Based on their complaint, we will take action. It is a public park. What the accused has done is wrong. He has harassed them and extorted money. With regard to this, further action will be action."
The arrest was made after a woman went on Twitter alleging extortion by a uniformed person. According to the woman, the couple had gone to the Kundalahalli park by the Kundalahalli lake on Saturday afternoon. A home guard arrived there and started clicking pictures of the couple.
When they questioned him about it and what they had done wrong, he told them he was a policeman and questioned them about what they were doing in the park and who gave them permission to enter. He also threatened them with filing a case and asked them to come to the police station.
She wrote on Twitter: "A cop started clicking our pictures and started harassing us that we did not have the 'permission' to sit there. While there were clearly benches beside us to sit for the general public. He started interrogating us about our jobs, hometown, and our purpose of visit and said that we will have to come to the police station with him and pay a fine on grounds of 'sitting' without permission."
"When we asked what we had done wrong, he said you are not allowed to sit here without permission & you may be smoking here. We told him we don't have any cigarettes & we're just sitting here peacefully but he kept on interrogating us as to what the two of us were up to and that we cannot be together and sit there without permission," she tweeted.
"He then insinuated that he will take us to the police station and his senior will deal with us, but it's best to "settle the matter here" because he speaks a little Hindi but his senior only speaks Kannada. Ultimately he asked us to pay him off ₹1000 to let us go. Absolutely appalled by such behaviour. Why did we have to put up with this moral policing for literally doing nothing wrong?" she said.
Earlier in January, two police constables were suspended after a 22-year-old intern, hailing from Himachal Pradesh, alleged that the duo threatened to plant marijuana in his bag and extorted ₹2,500 from him. In December 2022, two police personnel on patrol duty took ₹1,000 from a couple after asking them to pay a "fine" for roaming in the city after 11 pm.